Duterte declares ban on fishing in disputed South China Sea shoal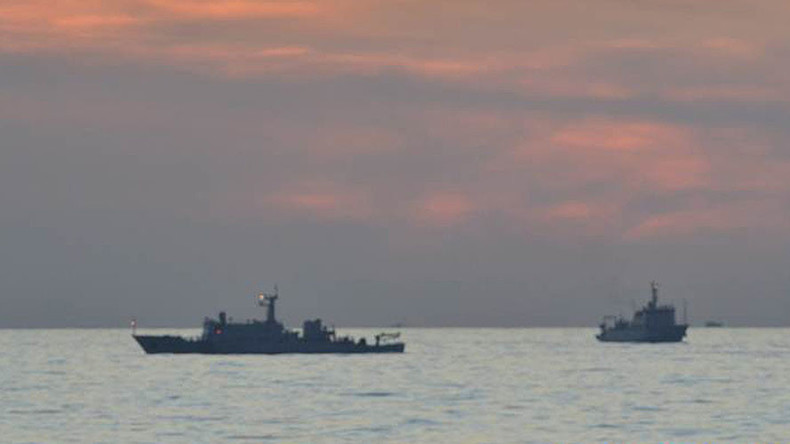 Philippine President, Rodrigo Duterte, declared a vast lagoon in the disputed Scarborough Shoal in the South China Sea a maritime sanctuary, prohibiting both the Philippines and China from fishing in the area.
"You can go in but... don't fish because it's a maritime sanctuary," Martin Andanar, Philippine President Communications Secretary, said, as cited by AFP.
Duterte informed his Chinese counterpart, Xi Jinping, of his plans as the two leaders met on the sidelines of the APEC summit in the Peruvian capital of Lima at the weekend, Hermogenes Esperon Jr., Philippine National Security Adviser, said.
However, it remains unclear whether Xi agreed with Duterte's "unilateral decision" to make the Scarborough Shoal, which was seized by China after an intense maritime standoff in 2012, a sanctuary.
Esperon also said that Manila and Beijing agreed on joint nonmilitary Coast Guard patrols in the Scarborough Shoal, with the aim of eventually "demilitarizing" the area, ABS-CBN news reported.
Philippine special envoy to China and the country's former president, Fidel Ramos, backed Duterte's decision.
"I say it was one of our first options because that is the highest form of aquaculture preservation, a sanctuary, where the mother fish are spawned and that it would therefore be protected perpetually," Ramos said.
"But the fishing can be made outside the limits of the shoal itself," he added.
READ MORE: Beijing may grant Philippines rich South China Sea territory in unprecedented turnaround – sources
After establishing control of the Scarborough Shoal, located off the northwestern Philippines, the Chinese coast used water cannon and deployed speedboats to chase the Philippine fishermen away.
Manila blamed Beijing of secret island building in the area and went to a court of international arbitration over the dispute.
The tribunal ruled that China violated the Philippines' rights, but the decision was ignored by Beijing, which maintained its military presence in the shoal.
After taking office in June, Duterte made moves to improve relations with Beijing, saying "only China can help us."
READ MORE: 'Time to say goodbye to US,' Philippines' Duterte proclaims on historic China visit
Following his visit to Beijing in mid-October, Philippine fishermen were allowed back to the shoal while the county's coast guard resumed patrols in the vicinity of Scarborough.
Duterte's Asian pivot was accompanied by anti-American rants, with the Philippine leader calling US President Barack Obama "a son of a whore" and telling him to "go to hell."
You can share this story on social media: