Philippine coast guard enters disputed shoal, China doesn't object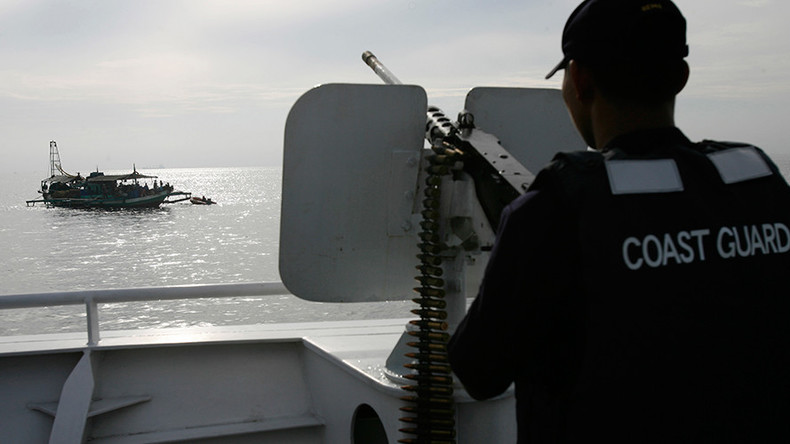 Two Philippine Coast Guard ships have started patrolling the disputed Scarborough Shoal in what appears to be a new understanding with the Chinese.
The two vessels, the BRP Tubbataha and MCS 3010, arrived at Scarborough Shoal on 5 November and have already filed their first report, Philippine Coast Guard (PCG) commander Rear Admiral William Melad said on Monday.

"But the sea condition was bad and they only sighted one Filipino fishing boat in the area," he told the Philippine Star.
When asked if there had been any encounters with Chinese vessels, Melad declined to comment.
Read more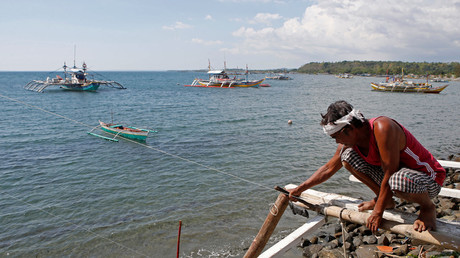 This appears to be the start of a permanent Philippine presence on Scarborough, as the PCG plans to keep at least two ships in the vicinity of the shoal at any given time.
"Their mission is for the Philippine Coast Guard to sustain the government's presence in the area and to assess the condition of our fishermen," PCG spokesman Armand Balilo told the Philippine Star.
In addition to the Tubbataha and MCS 3010, four more ships are set to be deployed to Scarborough Shoal: BRP Davao del Norte and three of monitoring, control and surveillance (MCS) ships. A fifth vessel, BRP Pampanga, is also on standby.
Scarborough Shoal, which is known as Huangyan Island in China and Panatag in the Philippines, is a disputed ridge in the South China Sea. Manila claims the shoal falls within its 200-nautical-mile exclusive economic zone but Beijing asserts that it is part of Chinese territorial waters, as per its claims to most of the South China Sea. Since 2012, Scarborough Shoal had been occupied by the Chinese, leading to complaints from Filipino fishing crews about harassment from the Chinese coast guard.
However, tensions seem to have relaxed after President Rodrigo Duterte's high-profile visit to Beijing last month. On 28 October, Defense Secretary Delfin Lorenzana said that Chinese vessels had left Scarborough Shoal.

"Since three days ago there are no longer Chinese ships, coast guard or navy, in the Scarborough area," he said, as quoted by Reuters. "If the Chinese ships have left, then it means our fishermen can resume fishing in the area."
Read more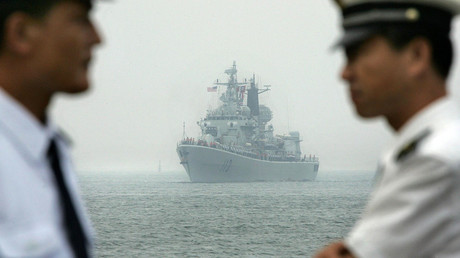 China allowing Philippine coast guard and fishing boats to enter the area could be a de-facto compliance with the July ruling in The Hague, which settled the 2013 court case filed by the Philippines over the shoal in Manila's favor.
"China is now complying with the arbitration court's ruling, that's what our lawyer is saying," diplomat Jose Santa Romana said at a business forum quoted by Reuters. "China has insisted sovereignty over the Scarborough Shoal but promised to do something about our fishermen when the president raised the issue."
However, there was still no formal agreement signed by the two governments.
"But I would imagine as part of our quiet diplomacy trying to build mutual trust and confidence with two countries, these have been made possible," said Foreign Affairs Secretary Perfecto Yasay, as quoted by the Philippine Star.
Filipino fishermen have welcomed the arrival of the Philippine Coast Guard to Scarborough Shoal.

"This is a sigh of relief. We are not only allowed to venture out into Panatag to fish. The Coast Guard will also be there to accompany us," Arnel Tolero, a fishing boat owner, told the Manila Bulletin.