German police release alleged accomplice of ISIS-linked Chemnitz bomb plotter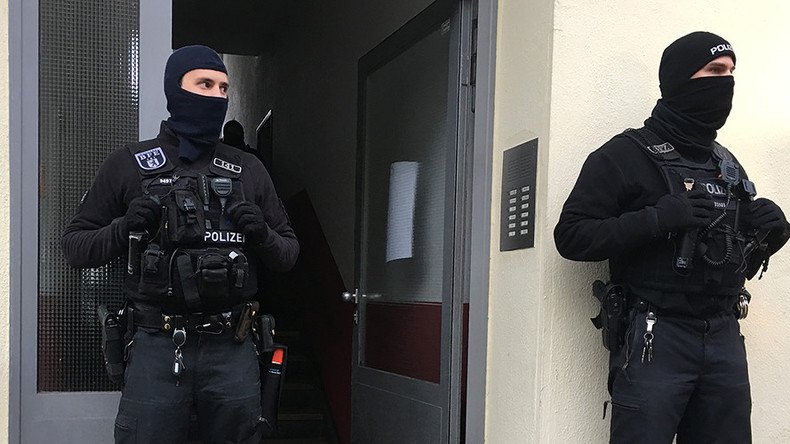 An alleged accomplice of Jaber Albakr, the Syrian suspect who planned a terrorist attack a Berlin airport, is now at large and cleared of all charges, reportedly in return for tip-offs leading to local terrorist sponsors.
The 33-year-old man, identified by Spiegel as Khalil A., has been released from police custody on Monday, the magazine reported citing his lawyer Peter Hollstein.
Read more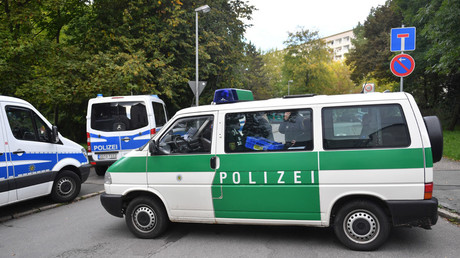 In October, the 33-year-old was arrested on suspicion of aiding Jaber Albakr, the Syrian suspect who eyed an airport in Berlin as a potential target for bombing. Albakr himself managed to evade the police manhunt earlier in the month, but was later detained by fellow Syrian migrants and handed over to security forces.
Several days after his capture, Albakr was found dead in his prison cell in Leipzig. The Saxony Justice Ministry insisted the prisoner had strangled himself by tying his shirt to the bars of his cell, despite allegedly being checked on every 15 minutes and given pants without a belt.
In the meantime, investigators alleged Khalil A. was aware of Albakr's plans as he allowed the terrorism suspect to stay at his flat in Chemnitz, a town in eastern Germany.
"Highly-sensitive explosives" were found during the police search at Khalil A.'s Chemnitz flat, thus making him an alleged terrorism accomplice. Khalil A. served his detention in Leipzig, too, but a round-the-clock officer was assigned to him to prevent suicide attempts.
Hollstein, Khalil's lawyer, told Spiegel that there was "no complicity from the very outset," claiming that evidence of his contribution to Albakr's plans was too slim.
But the Spiegel report said Khalil A. gave tip-offs leading to terrorist financing network in North Rhine-Westphalia which could have funded Albakr plans, thus marking a sort of a plea bargain.
Khalil A. had carried out money transfers on behalf of "other people," the lawyer told MDR broadcaster, adding however that he did not know what the money was intended for.
The man was part of a sophisticated money transfer system stretching between Syria and Germany, Khalil's brother said on ARD 'Fakt'program in mid-October, adding that the 33-year-old met Albakr through the clandestine network.
Previously, a source in the investigation team told Die Welt that there were several phone calls between Albakr and Islamic State (IS, formerly ISIS/ISIL) operatives in Syria.
Albakr allegedly told his contact on October 7 that 2kg of explosives were ready, but he decided to change his target, arguing that a "big airport in Berlin" was "better than trains."
Investigators assumed al-Bakr to have been connected with IS and to be planning an attack comparable in size to those in Paris and Brussels that took place in November 2015 and March 2016 respectively.