Shootout as car blasted 'with Molotov cocktail' in Sweden's second-largest city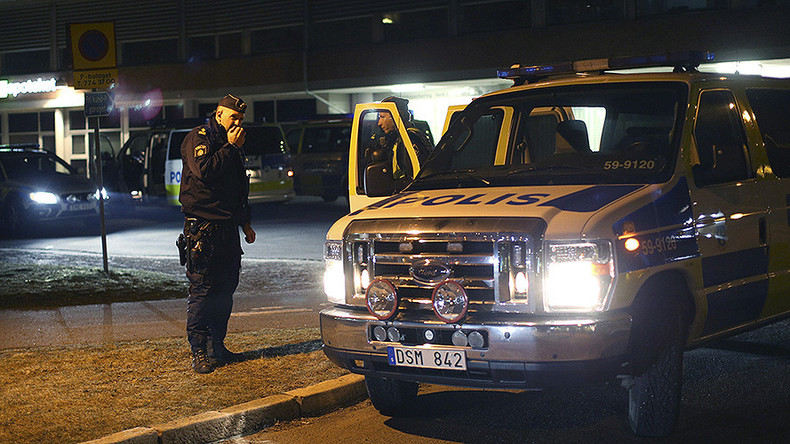 At least one person has been injured in an incident involving a shootout and a car explosion in Sweden's second largest city, Gothenburg, local media report, citing police.
The incident took place in the central Vasastan district of the city about 7 p.m. (local time) (18:00 GMT). Police were alerted that a shootout occurred in the area. "We [know] there was a shooting but we do not know the details right now," a police officer told local Goteborgs Posten newspaper.
Police also confirmed that one person was injured in the incident and was taken to hospital, although they did not reveal anything about the person's condition.
According to the witnesses' reports, several men had been chasing another one and opened fire at him at a certain point. One of the chasers also apparently threw a Molotov cocktail into a car, which was parked nearby, thus causing the explosion.
The chasers then fled the scene and the man, who was injured in the shooting, was then "dragged into a car" by some "friends" and taken to hospital, according to the local residents, who spoke to Goteborgs Posten.
Read more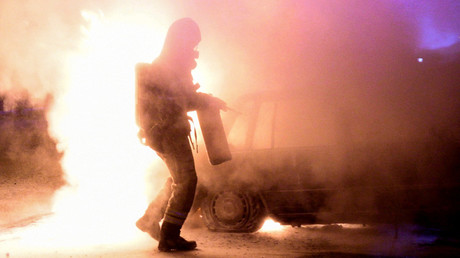 Police have launched a preliminary investigation into a suspected assassination attempt.
In September, four people were injured in another shootout in Sweden's third-largest city of Malmo when several gunmen on motor scooters opened fire on a car they were chasing through a neighborhood in the southern part of the city.
Swedish law enforcement also reported in September that the Nordic country has seen an increase in the number of the so-called "no-go zones" where the police have significant problems in tackling crime and the law is not fully upheld.
The number of such zones has grown from 50 in February to 55 in September. If officers go into a no-go zone, they risk being verbally attacked or pelted with stones. Patrol cars may be set ablaze or stolen.
Crime rates in the blacklisted areas are also on the rise, the police report said. The offenses range from vandalism to drug crimes to sex assaults and gun violence.
In one such zone in Malmo, more than 70 cars were set on fire by arsonists over several days in August.