Germany to send 12,000 Afghan refugees home, says it's safe enough – report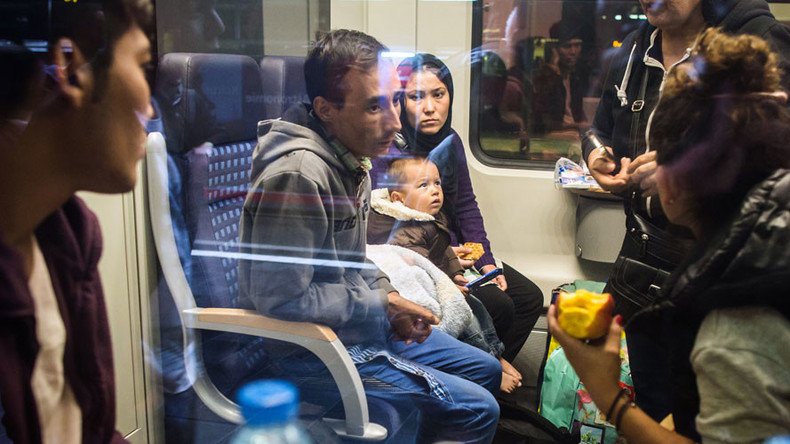 More than 12,500 Afghan refugees in Germany will be sent back to their home country because the security situation there is considered safe enough by German officials, a national newspaper reported.
The newspaper cites a German Interior Ministry document, which is said to be the government's formal reply to a question posed by the leftist party Die Linke. It states that about 5 percent of the nearly 247,000 Afghans who had arrived in Germany by the end of September will probably have to return to their homeland because the security situation there is stable enough for them to be repatriated.
"A worsening of the security situation across the country cannot be confirmed," Neue Osnabrücker Zeitung newspaper quoted the Interior Ministry as stating, adding that the "threat to Afghan civilians has not changed as compared to the previous year."
According to the paper, 27 rejected Afghan asylum seekers have been deported from Germany this year, compared to nine in 2015.
Last month, Afghanistan and the EU signed an agreement allowing the bloc's member states to deport an unlimited number of Afghan asylum seekers. The deal also obliged Kabul "to readmit its citizens who entered into the EU or are staying on the EU territory irregularly, after due consideration of each individual case by Member States."
The German Interior Ministry's positive assessment of the security situation in Afghanistan comes at a time when Taliban militants have intensified their attacks in various parts of the country.
In addition, scores of civilians, including children, were reportedly killed in US airstrikes supporting a ground operation in Kunduz, officials and media reported earlier this month. NATO forces in Afghanistan said the airstrikes were "to defend friendly forces under fire."
Two US soldiers were also killed and two wounded during a raid on Taliban positions.
Stratfor, a US-based private intelligence agency, said in an August report that Taliban fighters are now operating in more Afghan territories than prior to the 2001 US invasion. They have made territorial gains despite the efforts of the Western-trained Afghan National Army and US troops to push forward in other provinces.
"There is a security crisis in Afghanistan," Professor Sreeram Chaulia, from the Jindal School of International Affairs in Delhi, told RT.
"If you look at the overall security picture it has deteriorated so much, civilian casualties this year are enormous, so the Afghans are taking a lot of bodies and body bags back. It is unfortunately deteriorating the situation," he added.
You can share this story on social media: