Scores of civilians killed in alleged US airstrikes to support ground op in Afghanistan (GRAPHIC)
Scores of civilians, including children, have reportedly been killed in US airstrikes supporting a ground operation in Kunduz, Afghanistan, officials and media report. NATO forces in Afghanistan said the airstrikes were "to defend friendly forces under fire."
Earlier on Thursday, United States Forces Afghanistan released a statement, saying that two US servicemen had died "as a result of wounds sustained during operations" in Kunduz.
"The service members came under fire during a train, advise and assist mission with our Afghan partners to clear a Taliban position and disrupt the group's operations in Kunduz district," the statement said.
READ MORE: 2 US soldiers killed, 2 wounded in Kunduz, Afghanistan
Resolute Support, a NATO-led training mission in Afghanistan, tweeted that the airstrikes in Kunduz had been carried out to defend "friendly forces under fire."
Airstrikes were conducted in #Kunduz to defend friendly forces under fire. All civilian casualty claims will be investigated.

— Resolute Support (@ResoluteSupport) November 3, 2016
Brigadier General Charles Cleveland, a spokesman for the United States military in Afghanistan, said that he couldn't say whether the civilian deaths near Kunduz and the attack on US soldiers were related, but noted that the deceased American servicemen had been as advisers to an Afghan military operation.
"We have no evidence at this point of any civilian casualties, but we take all allegations very seriously," he said, as cited by the New York Times. "Although this was an Afghan operation advised by US forces, US aircraft were used to defend all of the friendly forces."
US State Department spokesman Mark Toner said Thursday that the airstrike was a part of an Afghanistan-led operation, supported by the US forces from the air. According to Toner, Afghan forces came under fire in the area of Kunduz and asked for US assistance. Calling the bombing a "terrible event," he said that Washington hopes Afghan authorities will conduct a thorough investigation into the incident.
Afghan officials told Reuters that there had been heavy fighting between Taliban fighters and the US military about five kilometers from the city center. The US then reportedly called in airstrikes that resulted in numerous casualties.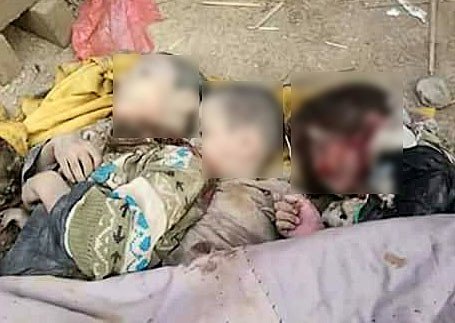 General Qasim Jangalbagh from the Kunduz police said the air raid had resulted in the deaths of about 26 people, AP reported.
Kunduz's provincial spokesman, Mahmood Danish, told AFP that the airstrikes had killed 30 civilians, including women and children.
"Afghan forces and coalition troops conducted a joint operation against the Taliban insurgents. In the bombardment 30 Afghan civilians were martyred and 25 others were wounded," he said.
Police spokesman Mahmoodullah Akbari gave similar toll to AFP, saying that infants as young as three months old were among the dead.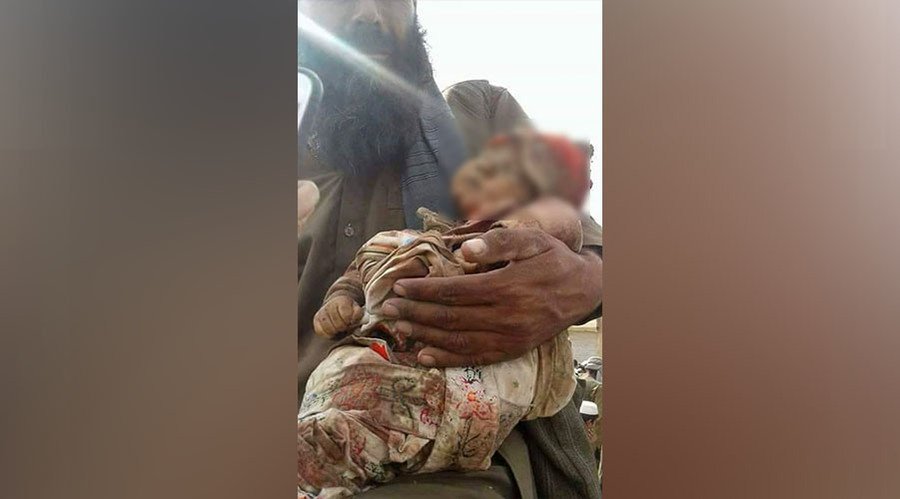 "They were asleep when their house came under attack by coalition troops," Akbari said.
Safiullah Amiri, a member of the Kunduz Provincial Council, said at least 30 civilians had been killed in a series of airstrikes on the village, the NYT reported. The paper also cited Islamuddin Timoori, a representative of the protesters from Kunduz, who said that the bombing had been carried out by the US, killing 27 people and wounding 70.
#Update: Airstrikes were conducted in #Kunduz to defend friendly forces under fire. All civilian casualty claims will be investigated. RS

— Fahim Abed (@fahimabed) November 3, 2016
According to Pajhwok, "the airstrikes and ground offensive" were conducted by "Afghan and foreign forces" in the Pul Achin and Poz Kandahari areas on the outskirts of Kunduz.
Pajhwok reported that the airstrikes had prompted the citizens of Kunduz to take to the streets in protest. The protesters reportedly were carrying the bodies of people killed in the attack, including those of the children. Photos of the corpses of the alleged victims have been circulating on social media.
Kunduz Governor: 30 Civilian were killed and 26 civilian were wounded in the result of airstrikes carried out by Afghan choppers. @NajimRah

— Fahim Abed (@fahimabed) November 3, 2016
"I was working on the farm when suddenly the bombardment started in our area. When I came to my house seven members of my family, including women and children, were killed," Kunduz resident Taza Gul told Pajhwok Afghan News.
Bilal Sarwary, a local journalist citing sources in the Afghan government, reported that at least 31 civilians had been killed during an Afghan-NATO special forces operation on Thursday night.
Citing Afghan government sources, he tweeted that "Afghan and US Special forces were surrounded and were taking heavy fire when the airstrike was called."
#AFG Gov sources in Kundoz: at least 31 civilians killed in Kanam last night in an air strike during AF- NATO Special forces operation

— BILAL SARWARY (@bsarwary) November 3, 2016
#AFG Afghan gov source Kundoz , Afghan&US Special forces were surrounded&were taking heavy fire when air strike was called.

— BILAL SARWARY (@bsarwary) November 3, 2016
No one involved in US airstrikes in Afghanistan brought to account – Russian Foreign Ministry
None of the US airstrikes that resulted in civilian deaths in Afghanistan has been properly and independently investigated so far, Russian Foreign Ministry spokeswoman Maria Zakharova said during a news briefing on Thursday.
"The history of the US and NATO anti-terrorist operation in Afghanistan, which lasts for 15 years, is full of such examples," Zakharova said, adding that the US and its allies continue to "commit errors" and "no one bears any responsibility – neither at a personal level,.. nor at the state level."
She noted that in November 2008, some 100 civilians died in the US bombing of a wedding ceremony in the Kandahar province, while another US airstrike conducted in the same year claimed the lives of about 100 civilians in the province of Herat, calling these incidents "the most high-profile ones."
She also mentioned the US bombing of a hospital in the city of Kunduz run by Doctors Without Borders (MSF) that resulted in the deaths of more than 20 medical specialists and patients in October 2015.
Zakharova stressed that the relatives of most of the victims of those strikes had not received any aid while no one has been brought to account for crimes against civilians. She also emphasized that "a state should bear responsibility for its actions," adding that it is important for the international community to see "which way the US and their allies are heading in this aspect."
The spokeswoman then welcomed the reported initiative of the International Criminal Court (ICC) to launch a full independent investigation into war crimes and crimes against humanity allegedly committed by the US military in Afghanistan.
"We … believe that an impartial investigation of the criminal violent actions committed by the foreign and particularly the US military in Afghanistan will help to avoid further killing of Afghan civilians during combat operations," she said.
Earlier, media reports stated that the ICC chief prosecutor, Fatou Bensouda, plans to initiate a full investigation of alleged war crimes and crimes against humanity in Afghanistan.
You can share this story on social media: