$50K dual-usage drone given to Russia without permission, says Israel Defense Ministry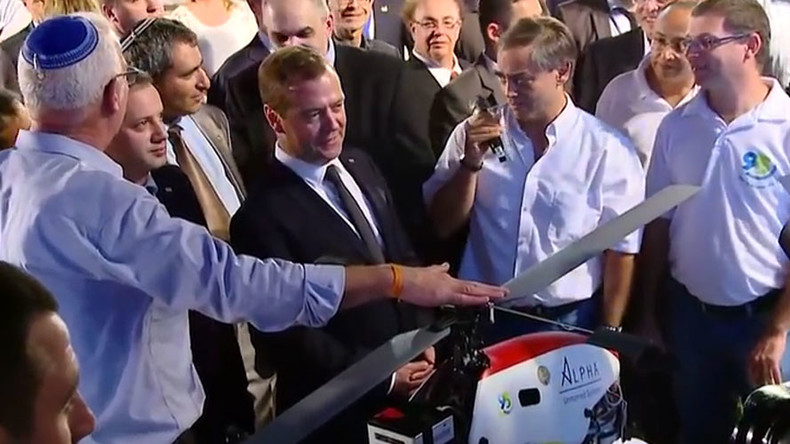 A drone given to Russia's prime minister by the Israeli agriculture minister did not contain any US technology and information – though it still wasn't his to give away in the first place, Haaretz reported.
It must have seemed like a kind gesture from Uri Ariel at the time, as he offered Dmitry Medvedev a drone in which the Russian PM had expressed interest. After all, footage broadcast on Israeli television showed Medvedev with a wide-eyed grin as he piloted the unmanned aerial vehicle during a visit to Israeli's Volcani research institute last week.
READ MORE: Israel refuses to sign US document regulating export of killer drones – report

However, that gesture of goodwill was quickly questioned by Washington, as the drone may have contained confidential US technology, Haaretz reported. Such technology is typically used by Israel under license and cannot be transferred to a third party without permission.
Russia is under US sanctions due to its alleged role in the Ukraine crisis, and is therefore banned from receiving advanced civilian technology that could have dual military and civilian use.
However, officials from Sibat, the Defense Ministry arm approving military exports, confirmed that there no sensitive technology on the drone. But Ariel likely isn't off the hook for his act of generosity as equipment that is considered "dual use" must be approved for export in advance by the Defense Ministry – and the ministry says the "move was never coordinated with us." The Economy Ministry also would have had to coordinate with Defense's Export Control Department.
Read more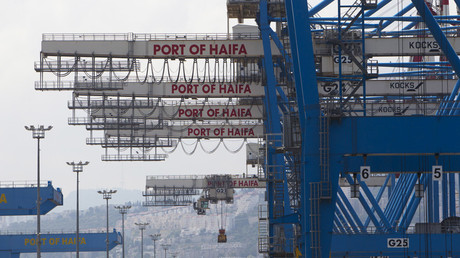 In addition, Ariel's $51,900 gift belonged to the Volcani Institute – not the Agriculture Ministry – so it wasn't Ariel's to give, according to Haaretz. And if that wasn't enough to land Ariel in hot water, the drone's value exceeds the amount that Israeli officials are allowed to spend on official presents by a factor of more than 60.
However, Ariel has insisted that he didn't give Medvedev the drone without going through the proper channels, noting in a statement that it had been approved by the "relevant professional officials."
The statement went on to say that the ministry will soon purchase a new drone to replace it. However, many have been quick to note that the purchase will come at the expense of taxpayers, and the Movement for Quality Government in Israel has called for Ariel to pay for the drone out of his own pocket. In the meantime, the Volcani institute will make use of a second drone for its research.
Medvedev was touring the institute as part of a three-day visit to Israel to sign an agreement to help the Russian dairy industry with training, technology, and services provided by Israeli companies and the Volcani Institute – a deal worth as much as $15 billion.