Christian governor of Jakarta to face trial over Islam 'insult' allegations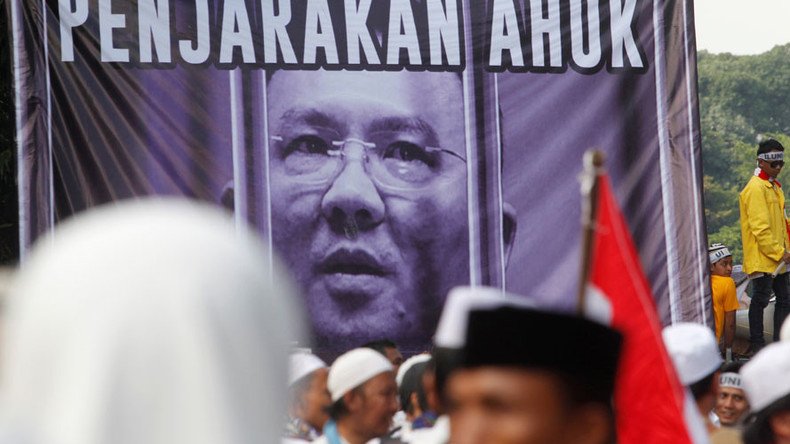 Indonesian police have said a blasphemy complaint by Muslim groups against the Christian governor of Jakarta will go to court, meaning the official could face up to five years in prison over what seems to many to be confusion rather than a crime.
The chief of the National Police Criminal Investigation Department, Ari Dono Sukmanto, said on Wednesday that "the dominant opinion is that this case should be settled in court," Reuters reports.
It follows massive protests by Muslims earlier this month which saw over 100,000 people demonstrate against Governor Basuki 'Ahok' Tjahaja Purnama, calling on citizens not to vote for the official in February's elections.
Purnama, who is ethnic Chinese and a Protestant, has been leading the capital of the world's largest Muslim-majority nation since 2014.
He is currently banned from leaving the country, and faces up to five years behind bars if found guilty.
In September, Purnama gave a speech in which he mentioned his opponents, accusing them of cheating by attacking him with a verse from Koran which suggested that Muslims shouldn't vote for a leader of a different faith.
The speech then emerged on social media, wrongly subtitled, implying that Purnama had criticized the Koran, not his rivals.
Faced with massive public outcry, the governor denied blasphemy, but apologized for the comments.
"I accept the status of suspect and believe in the professionalism of the police. This is not just a case about me but about determining the direction this country is going in," the governor said, as cited by Reuters.
You can share this story on social media: