Belgium warns EU of larger influx of returning jihadists, urges greater intelligence cooperation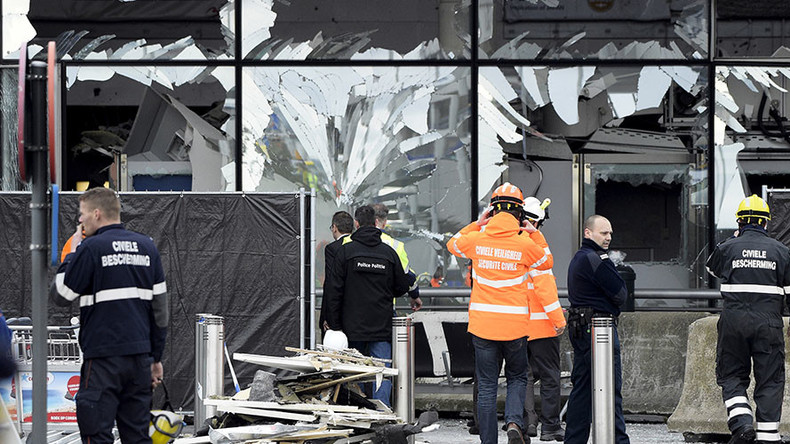 As Islamic State (IS, formerly ISIS/ISIL) loses territory in both Iraq and Syria, Belgian Foreign Minister Didier Reynders has warned of an increasing influx of returning fighters who could carry out terror attacks in Europe.
Speaking at a press conference in Brussels with his French counterpart Jean-Marc Ayrault, Reynders said that cooperation and intelligence-sharing between countries was the key to dealing with the threat of returning battle-hardened militants.
"Today, thanks to the progress that we are making with the military coalition in Iraq and in Syria, we see that cities and entire provinces are being recovered," he said, as quoted by AFP. "But there is concern about the larger return of these foreign fighters to our countries."
"We need to strengthen not only what we have done, the cooperation and exchange of information between France and Belgium, but also with many other European partners and beyond."
Ayrault meanwhile, said that the working relationship between the country's intelligence agencies was already strong.
"Not only are we cooperating already, but the cooperation is tighter and much more fluid," he said at the briefing.
Belgium was the first country to suffer an attack from a returning jihadist fighter. On May 24, 2014, 29-year-old Mehdi Nemmouche, a French citizen who had spent time in Algeria, opened fire in the Jewish Museum of Belgium in Brussels, killing four people. Nemmouche had pledged allegiance to Islamic State. By coincidence, Reynders had been in the area at the time.
"I heard shots and rushed to the scene and saw bodies on the ground," he said at the time, as quoted by the Telegraph.

Belgium has contributed a higher proportion of foreign fighters in Iraq and Syria relative to its population than any other EU country. According to research from the International Centre for Counter-Terrorism (ICCT), an estimated 516 Belgians left home to join IS and other extremist groups in the Syrian conflict. Austria and Sweden came in second and third place, respectively.
IS has suffered an increasing number of setbacks in recent months, being under assault on all fronts by the Syrian and Iraqi armies and the Kurdish peshmerga with assistance from Russia and the US-led coalition. Iraqi forces are currently forcing it out of its stronghold of Mosul, with Interior Ministry spokesman Saad Maan claiming the militant group had been forced out of a third of the eastern part of the city. This has sparked fears that jihadists fleeing the advance will seek to return to their home countries, where they will carry out terrorist attacks.
"An increasing number of returnees is likely to strengthen the domestic jihadi movement in the Netherlands and thus the threat posed by this movement," Dutch intelligence chief Dick Schoof told the radio station BNR on Sunday.
You can share this story on social media: