Most European ISIS fighters come from France, Germany, UK – study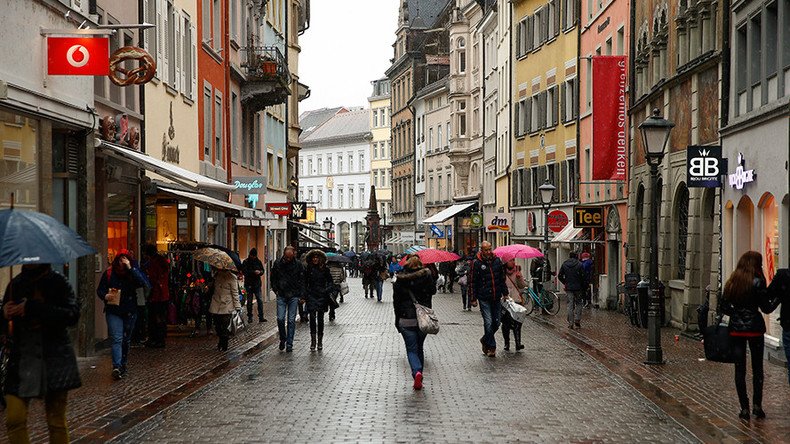 French, German and British citizens constitute the majority of the European foreign fighters that joined the ranks of Islamic State (IS, formerly ISIS/ISIL) in Syria and Iraq, the latest study by an independent research center based in The Hague says.
France is the primary country of origin for the people who left to fight for the Islamic State terrorist group in the Middle East, as more than 900 its citizens traveled to Syria and Iraq to join the extremists, a research conducted by the International Centre for Counter-Terrorism (ICCT) and published on April 1 says.
The report also adds that the "overall number of radicalized French nationals or residents involved in jihadist networks but not necessarily having traveled to Syria [and] Iraq is estimated to be close to 2000."
In absolute terms, France is closely followed by Germany and the UK which both also contributed large numbers of IS foreign fighters. According to different estimates presented in the ICCT research, 720-760 Germans and 700-760 Brits left their countries to join the ranks of extremists.
At the same time, Belgium contributed the highest number of European IS fighters per capita, as the proportion of people that left the country for Syria and Iraq amounts to some 41 fighter per million while the total number of IS fighters of Belgian origin has reached 516. In per capita terms, it is followed by Austria and Sweden, which contributed 300 foreign fighters each.
Meanwhile, eastern European countries which did not experience large immigration inflows in the past and which host small Muslim populations contributed relatively few foreign fighters to Islamic State, according to the study.
One third of foreign fighters already returned
The ICCT study commissioned by the Dutch National Coordinator for Security and Counter-Terrorism analyses the numbers and characteristics of IS foreign fighters across the EU as well as the measures taken by member-states to deal with the threats potentially posed by them.
This study is based "on a variety of sources, including information provided directly to ICCT by ministries, intelligence services and other government agencies from 23 European Union Member States."
According to the research, almost 4,300 foreign fighters from the EU joined Islamic State in Syria and Iraq and about 30 percent of them already returned to their home countries. Some 14 percent of such fighters have been confirmed dead.
Some 17 percent of the European IS fighters are female while the number of converts among them ranges from 6 to 23 percent depending on the country of origin.
According to the study, "there is no clear-cut profile of a European foreign fighter. Data indicates that a majority originate from metropolitan areas, with many coming from the same neighborhoods."
At the same time, the research emphasizes that a mental health factor could play a certain role in the people's decision to join the terrorist group. In a study conducted among 140 Dutch foreign fighters, whose files were cross-referenced with police and medical databases, "it appeared that individuals with histories of behavioral problems and disorders are overrepresented," the study says referring to another research conducted by the Dutch specialists.
The ICCT study also stresses that "the radicalization process of foreign fighters is reported to be short and often involves circles of friends radicalizing as a group and deciding to leave jointly for Syria and Iraq."
The ICCT study comes less than a week after French Senator Nathalie Goulet, co-head of a commission tracking jihadist networks, claimed that Islamic State had trained from 400 to 600 fighters specifically for external attacks that could particularly target European countries.
According to an AP report citing European and Iraqi intelligence officers, the terrorist group also allegedly set up interconnected autonomous "secret cells" aimed at committing as many terrorist attacks as possible.
The leaders of the cells are reportedly French-speaking individuals with links to North Africa, France and Belgium, AP reported at that time, citing an unnamed European security official.
Meanwhile, Islamic State recruits coming back to the US are few and are unlikely to pose a major threat to America, a recent study published by the New America Foundation, a Washington think tank, said defining a potential threat to the US posed by the IS returnees as "low and manageable."
At the same time, the study admitted that Muslim radicals from Europe are a danger to both the EU and the US.
You can share this story on social media: