Moscow had no contact with Trump team during campaign – Kremlin
Published time: 14 Nov, 2016 15:22
Edited time: 14 Nov, 2016 16:04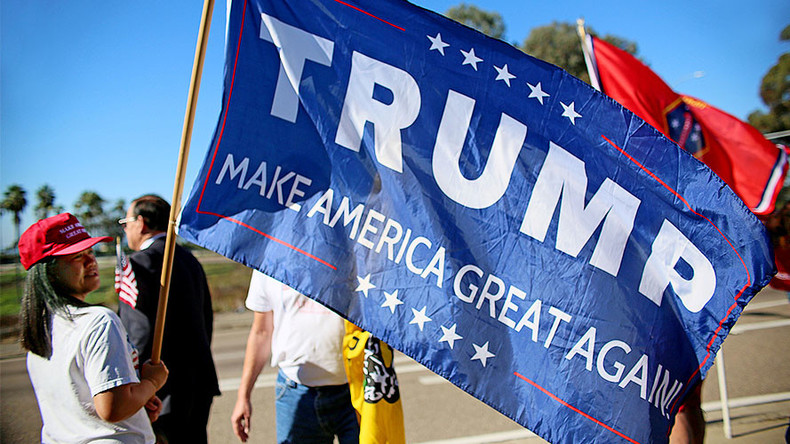 Russian government officials were not in contact with Donald Trump's team during the US presidential election campaign, Kremlin spokesman Dmitry Peskov said in response to speculation over Moscow's alleged role in the race for the White House.
"Trump hasn't been inaugurated yet, there is still an acting president in the US and Russia is working with him," Peskov said, as cited by TASS.
The spokesman added that he has never spoken of "any contact between Trump's team and the Kremlin."
Moscow envisages that it will be in contact with the new US president after he officially assumes office in January 2017. However, Peskov didn't rule out the possibility that Russian President Vladimir Putin and Trump might be in touch before then.
"Contacting doesn't necessarily mean a meeting: this might be a letter, a telephone call, but it certainly also might be a meeting. We can't rule that out," the Kremlin spokesman said.
"I did say that experts, political analysts and staffers from foreign entities contact the whole range of political elite on a regular basis, which is common practice," Peskov noted, adding that he has never heard of Trump visiting Moscow while running for president.
Peskov stressed that Trump is currently in the process of forming his team and that "it's too early" to make any guesses concerning the new administration.
"One should judge by specific steps and decisions that will come from the new administration," the Kremlin spokesman said, urging others not to get ahead of themselves.
Speaking of what the president-elect described as a "beautiful letter" from Putin in an interview with the Wall Street Journal on November 11, Peskov explained that Trump was referring to the note with congratulations he received from the Russian president after the election results had been announced.
The letter was briefly published on the Kremlin's official website on November 9.
During the election campaign Washington on more than one occasion accused Moscow of being behind the hacks into the Democratic National Committee and the emails of John Podesta, Clinton's campaign chairman, which were subsequently revealed by WikiLeaks. The leaks prompted a number of resignations among the Democrats' top officials.