Moscow says 'no euphoria' over Trump win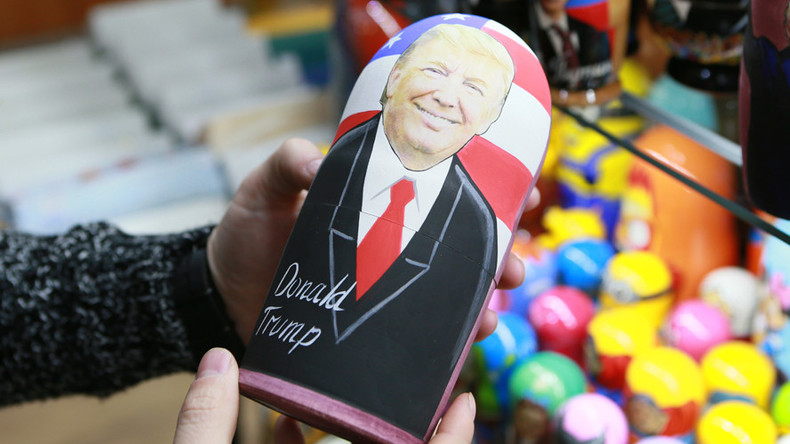 Despite allegations from the Clinton camp that Donald Trump was Russia's preferred candidate in the US presidential election, Moscow is keeping an open mind about the Republican winner's future policies towards Russia, a top official said.
"We don't feel any euphoria. We have a record of having very different experiences working with administrations from both the Republican Party and the Democrat Party. In some cases we started out really well and then slid towards a crisis," Russian Deputy Foreign Minister Sergey Ryabkov said in an interview with Interfax on Thursday.
Read more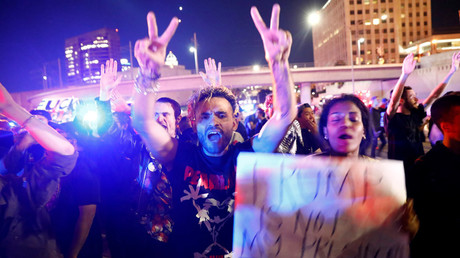 He added that the Foreign Ministry would not want the Russian people to think that the diplomatic staff has "any high hopes" for the Trump administration.
During the campaign, which ended with Trump's victory on Wednesday, Democratic candidate Hillary Clinton repeatedly alleged that Moscow not only favored the Republican but also actively intervened to give him an advantage. In particular, Russia was accused of hacking into computer networks of the Democrats and leaking sensitive material online.
Trump was further alleged to have close financial ties with Russia and to be more concerned with Russia's well-being than that of America. Some even branded him the "Siberian candidate" – a reference to the political thriller 'The Manchurian Candidate', which involves a US politician being brainwashed by China to be used for an assassination.
Russia repeatedly denied the hacking allegations and said it would work with whoever went on to occupy the Oval Office. It also complained that during the election cycle the 'Russophobia card' had become a feature for both camps.
While some of Trump's comments on Russia appeared to be positive, others, such as the suggestion to shoot down Russian warplanes approaching American warships, were more hostile.
In the interview Ryabkov gave to Interfax, he said that during the election there was "a bipartisan anti-Russian consensus" in America.
He added that Russia wants "a return to normal relations, which is: respect of sovereignty, acknowledgement of each other's interests, a respectable attitude towards international law, including non-intervention into domestic issues, and nothing more."
Ryabkov also mentioned in the interview that the Russian Foreign Ministry had "contact" with Donald Trump's team during the election campaign and will maintain contact in the aftermath of the elections.
The comments made by Russia's deputy foreign minister, when he termed such contact "routine practice", provoked another round of reactions in the western media, and speculation that Trump had contacts with Moscow during his election campaign started circulating.
Meanwhile, Aleksey Mukhin, the head of the Center for Political Information, an independent Russian independent consultancy, told RT that it is a routine practice of the Russian Foreign Ministry which applies equally to all candidates, and not limited only to the US elections.
The Russian Foreign Ministry "contacted both Donald Trump and Hillary Clinton's elections campaign teams, although Clinton's team refused to cooperate or maintain any contacts with the Russian ministry," Mukhin told RT.
"[The Russian] Foreign Ministry's contacting of presidential candidates' election campaign teams is a common practice and is nothing irregular, particularly in the USA, which is Russia's key partner," he added.