Russia-US ties 'the default victim' in every US election – Kremlin spokesman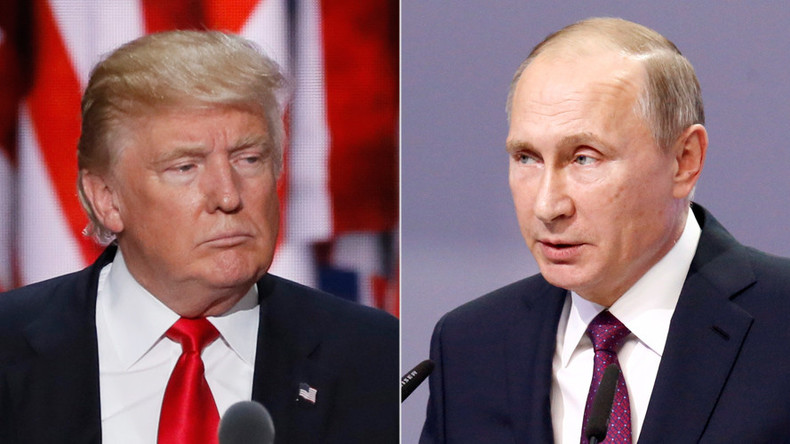 This presidential election in the US has been remarkably hostile towards Russia, but there's hope in Moscow that President Vladimir Putin and US President-elect Donald Trump will mend the rift after finding common ground, a Kremlin spokesman said.
Donald Trump and Vladimir Putin are "very much alike... in their basic approaches toward international affairs," Dmitry Peskov told the Associated Press, adding that both leaders "seem to be very pragmatic" and put their respective countries first.
"We've heard Mr. Trump mentioning the overwhelming priority of America's national interests. And the same is being proclaimed by President Putin. He's very consistent in that, saying that Russia and Russia's people's prosperity and their national interests are the main objective and main priority," Peskov elaborated, while speaking to CNN.
The Kremlin spokesman stressed that both say they want to make sure the US and Russia have good relations.
"[Trump] has been a very firm supporter of the idea of a good relationship between our countries, because we do carry a joint responsibility for strategic stability in the world, strategic security," the spokesman told AP, adding that Russia and the US should deal with the "very, very dangerous challenge of global terrorism" together.
Read more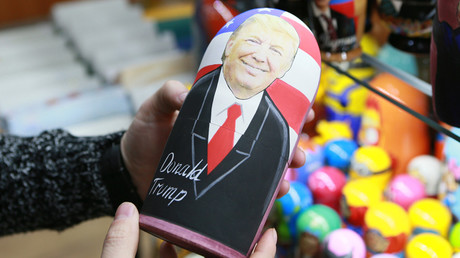 During his campaign Trump praised Putin's strong leadership and military effort to defeat terrorists in Syria. The Democrat camp in response accused the Republican candidate of being sympathetic to a dictator. Some further alleged that Trump was secretly backed by the Kremlin, an assessment repeatedly rejected by Moscow.
"I would like to remind you that President Putin did his best in order to stay neutral in this story," Peskov told CNN. "He never pointed out his favorite candidate and he was very careful, saying Russia would welcome any choice of American people and we cannot afford interfering in America's domestic affairs."
Commenting on the allegations, Peskov said the US-Russia relationship was "a victim" in every US election, but this year was "quite unprecedented." He said the Kremlin was "very surprised" at the "illogical" criticism of Trump for his willingness to deal with Russia.
The spokesman criticized threats against Russia over the alleged hacking of Democrat emails, which were expressed by some US officials, including Vice President Joe Biden. Peskov said that if Russia acted as the US did during the campaign, it could have accused Washington, for example, of cyberattacks against five major Russian banks on Wednesday. He added that two countries blaming each other for everything "will not help the situation."
"We are all living in a very, very dangerous world and the only possibility for all of us to improve this world is to start to speak to each other and to start to cooperate," he said. "And we do hope, and President Putin really hopes, that we'll have an opportunity for optimism... in our relationship with the United States."