Israel 'thwarts' Palestinian bid to join Interpol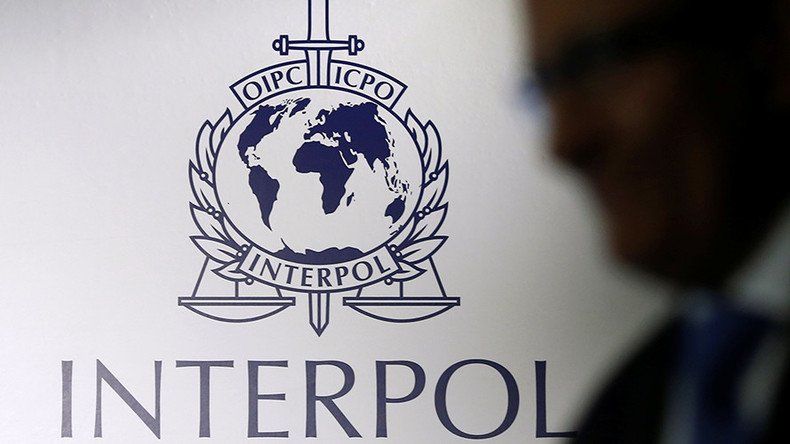 Israel has boasted of blocking Palestinian efforts to obtain full membership of Interpol, a move which has been hailed by Israeli Prime Minister Benjamin as a sign of his country's growing influence in the international arena.
"The Israeli Ministry of Foreign Affairs together with the Israeli Police, under the guidance of the Prime Minister and Minister of Foreign Affairs, together with the National Security Council and others, carried out an intensive global effort to thwart the Palestinian initiative over the last few weeks," the Foreign Ministry said in a statement.
Israel has been relentlessly working the diplomatic arena as part of its fierce battle with the Palestinians, who seek de-facto recognition of statehood in as many international bodies as possible. In order to become an Interpol member, an applicant must secure two-thirds of the votes of 190 member states.
Palestinian membership of Interpol was denied during the organization's annual general assembly where the State of Palestine applied for membership alongside the Republic of Kosovo and the Solomon Islands. Sixty-two delegates at the meeting in Bali, Indonesia, voted against the Palestinian request and 56 in favor, while 37 abstained.
Israel dedicated time and effort in voicing fears that sensitive information could be leaked to terrorists if the Palestinians were to join Interpol. Speaking in the town of Afula, Netanyahu credited "very intensive work" by the Ministry of Foreign Affairs and the National Security Council for their role in influencing the vote.
"It was a difficult effort, but it produced results. It reflects what I have been telling you is happening, which is a change in Israel's international standing and an expansion of our ties with different countries," Netanyahu said.
"I think we have to accept the fact that this effort to ensure that international organizations take into account our interests, and those of many other countries, will continue...Israel is bursting on to the global scene, and this will ultimately be reflected in all UN and international bodies," the PM added.
'Israel is UK's strongest ally in Middle East' – BICOM study finds
The Palestinian Authority made a formal request to join Interpol in August 2015, but the petition was rejected on the grounds that it was submitted too late to be taken up at that year's annual gathering.
In June, instead of accepting a repeated Palestinian request for membership, Interpol established an independent panel of experts to draw up criteria for the acceptance of new members. But in October, Turkey helped push the issue of Palestinian membership on to the agenda of the 85th Interpol conference, where the topic was brought to a vote.
Unable to garnish enough votes, the Interpol's Executive Committee released a statement saying that it has appointed an adviser to recommend "a clear and transparent process with a defined set of criteria for membership." The statement added that no new applicants would be considered until a meeting in Beijing in 2017.
"While the study is being carried out, all current and future applications for membership including those from the Republic of Kosovo, the State of Palestine and the Solomon Islands have been suspended," Interpol said.
Palestine, which obtained an observer status in Interpol in 2011, and applied for full membership in 2015, might now seek a resubmission of its application next year.
UN rights envoy slams Israel for imposing 'epic' poverty on Palestinians
"They [Israel] are trying to score fake and unreal victories, they are selling their people illusions," Ammar Hejazi, a Palestinian delegate at the congress, told Palestine Radio. "[Our request] was not achieved in this session because the Interpol Executive Committee said it would study new membership requests next year."
You can share this story on social media: