Majority of Japanese advocate 'flexible approach' to Kuril Islands dispute with Russia – poll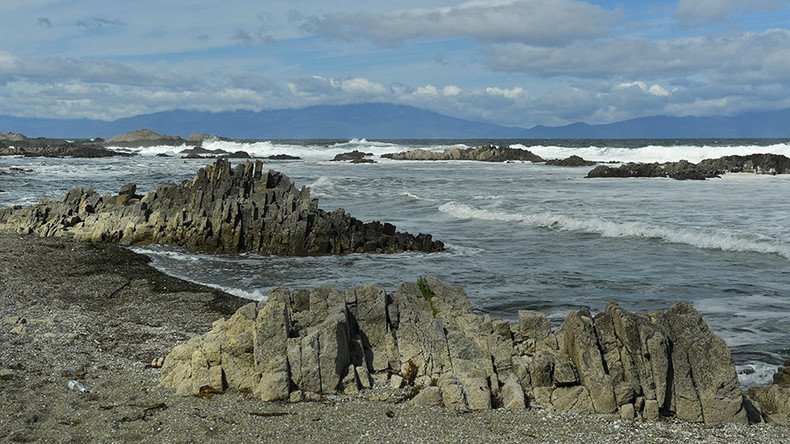 Only a quarter of Japanese people support their government's line when it comes to the Kuril Islands dispute, where Tokyo seeks to secure full sovereignty over four Russian Far East islets, a new survey has revealed.
According to the latest phone survey conducted by the Japanese newspaper Mainichi Shimbun, only 25 percent of the respondents claimed they would seek the return of the Iturup/ Etorofu, Kunashir/ Kunashiri, Shikotan and Habomai Islands.
The Japanese claim over the Kuril Islands has lingered since the end of World War II. Moscow cites the San Francisco Peace Treaty of 1951, which abolished Japan's sovereignty over the 56 islands that form the Kuril chain. However, Tokyo insists that four of them are not part of the archipelago and should be returned to its control.
Japan sees the issue as significant and extremely politically charged. Russia, however, has always insisted that any change in the status of the islands is out of the question, as it would constitute a reassessment of the results of World War II, which is expressly banned by international treaties.
With such status quo, the latest poll revealed, that some 57 percent of the respondents argued for a "flexible approach" to the dispute, one which would not require "clinging to all four islands."
The issue of Kuril Islands' sovereignty has been high on Prime Minister Shinzo Abe's agenda. Over the past few months, it has been widely reported that the government of Japan is working on new proposals with Russia to end the decades-old dispute.
READ MORE: Russia's sovereignty over Kurils cannot be questioned – head senator
Russia has repeatedly made it clear that it will not enter into negotiations over the sovereignty of the islands.
"As for the Kuril Islands – their [territorial status] ... may be disputable for Japan, but not for Russia," Valentina Matviyenko, the speaker of the Federation Council, said in Japan last week. "They became our territory after World War Two and it was registered in international documents. Therefore, Russia's sovereignty over them is unquestionable."
"However, we are ready to search for a compromise regarding the issue of the peace treaty, which can be suitable for both sides," she added, mirroring the Russian president's previously voiced position.
"We do not trade territories," Vladimir Putin told Bloomberg in September when asked if he was ready to consider "giving up" one or two of the Kuril Islands in order to reach a political resolution and greater economic cooperation with Japan.
Kuril Islands dispute between Russia and Japan is expected to be discussed next month when Abe and Putin are set to meet in Abe's home prefecture on December 15.
You can share this story on social media: