French teenager convicted of 'condoning terrorism' for naming Wi-Fi network 'Daesh'
Published time: 5 Nov, 2016 06:40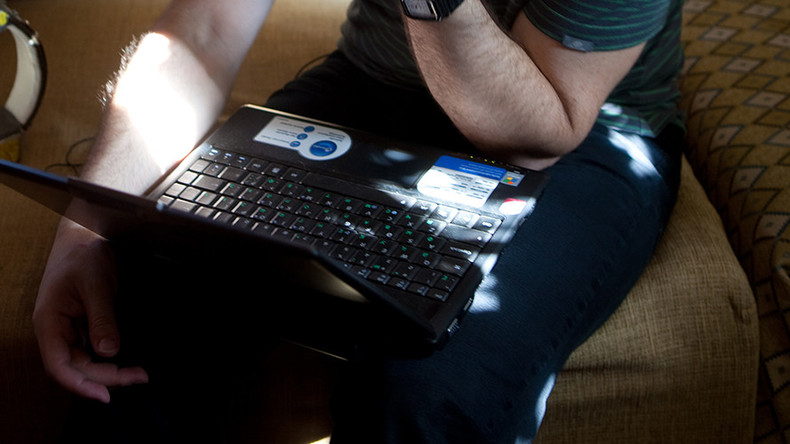 An 18-year-old man from eastern France was given a three-month suspended sentence under a strict new anti-terrorism law for "publicly condoning an act of terrorism" by naming his Wi-Fi network "Daesh 21" – seemingly in reference to Islamic State.
Daesh is an Arabic acronym for Islamic State (IS, formerly ISIS/ISIL) that is often used as a pejorative by politicians to describe the terrorist group. The number "21" likely stands for the French department of Côte d'Or, of which Dijon is the capital, local media reported.
The initial tip about the teen was received from a neighbor, who noticed a strange Service Set Identifier (SSID) of a Wi-Fi network back in July and alerted police to a possible IS sympathizer, local daily Le Bien Public reported.
The police took the threat very seriously and went to great lengths to identify the man, contacting the network operator and filing multiple inquiries as part of their exhaustive investigation, his lawyer, Karima Manhouli, told the Next Impact.
"Research has been done on his Twitter, Instagram, his computer, his phone was seized during a search," she said, adding that the teenagers' bank accounts and phone calls did not avoid police scrutiny either.
However, no other evidence pointing to possible links to the terrorist group has been found, she said, arguing that all of the allegations against her client are completely groundless.
READ MORE: 4 mosques closed in France for spreading 'radical ideology'

"I don't think that renaming a Wi-Fi network is an act of praise! It's neutral, it's nonsense, it's not an argument," she said.
The teenager himself also denied having any intention to advocate terrorism. However, he reportedly failed to explain to the judges why he chose the acronym. According to Le Bien Public, he was "totally dazed" as he appeared before the court.
READ MORE: New French documentary on radical Islam sparks controversy, author accused of 'sensationalism'

Despite the lack of any other factual evidence, Dijon's Criminal Court sentenced him to 100 hours of public service on Thursday. However, the teen refused to give his consent, as required by law, and was, instead, given a three-month suspended sentence.
His lawyer said on Friday that she would be lodging an appeal against the decision, according to Le Parisien.
The man his since rebranded his Wi-Fi "Roudoudou 21" after a French electronic artist in hopes it will not land him in trouble.