New French documentary on radical Islam sparks controversy, author accused of 'sensationalism'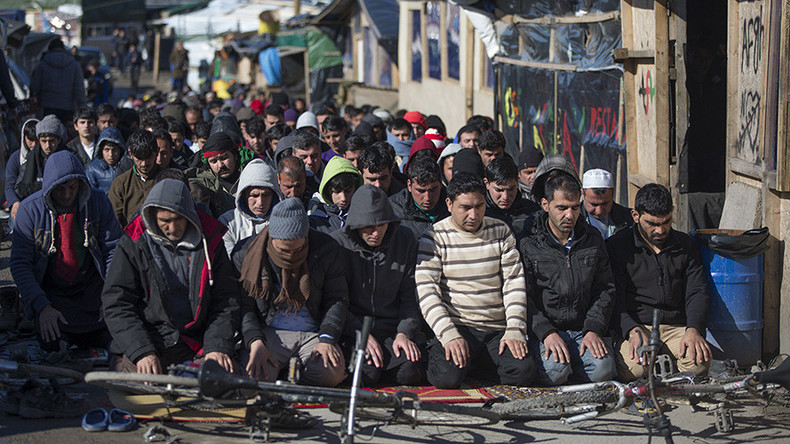 A new documentary on the rise of radical Islam in France has sparked controversy among the French public, with viewers' opinions ranging from praise to outrage. The filmmaker has been slammed as 'sensationalist' and 'provocateur' by the head of the town in which part of it was filmed.
The first episode of new show "Dossier Tabou" (Banned Dossier) titled "Islam in France: the failure of the Republic" was aired on Wednesday, September 28 on the French M6 channel, the most profitable private national French television channel and the third most watched TV network in the French-speaking world. Watched by some 2.4 million viewers, it immediately grabbed public attention, topping of Twitter discussion trends in France.
The documentary revolved around the financing of Islamism by foreign powers, such as Saudi Arabia, its organization and its internal divisions, as well as the training of imams. In a manner of illustration, it showed excerpts from sermons by a confirmed radical cleric named Mohamed Khattabi, who had been under house arrest for nearly three months after the attacks in France in November 2015.
A part of the documentary was filmed in the northern French city of Sevran, in the department of Seine Saint Denis. The city has been regarded as a place of widespread Islamist recruitment, after at least 15 young men left it to go and fight within the ranks of Islamic State (IS, formerly ISIS/ISIL) in Syria and Iraq since 2014. Six are known to have died there.
Bernard de La Villardiere, the French journalist, radio and television presenter who authored the documentary, could be seen getting into a heated argument with local youths outside the town's mosque which is suspected of links to Islamism and is currently being probed by authorities. The argument ended in a brawl.
Following the two hour long broadcast, Twitter exploded with tweets of various tones: there were those who felt that the documentary rightfully raised sensitive issues, challenging viewers to think critically.
"Thank you, Bernard de la Villardière and your crew... finally journalism worthy of its name."
"Mister, you Monsieur, you are the pride of your profession. Congratulations on your investigation and your courage!"
Some even called for the resignation of the mayor of Sevran, Stéphane Gatignon.
"After these shocking revelations of the #DossierTabou on supporting Islamists, @Gatignon_Steph must resign," Marion Maréchal Le Pen wrote. The politician also appears in the film, where he is specifically questioned on the radicalization of the 15 youngsters who left the city to join IS.
Others, however, said it was yet another caricature of a religion already stigmatized in the country following recent terror attacks and they accused the channel of fanning hatred against Muslims.
"It's a proof that for many secularism is just another way of being racist."
"Cliches, fear, stereotypes, mayhem... right, M6, go on stirring up hatred and dividing instead of uniting."
Clichés, peur, stéréotypes, amalgames...vous avez raison M6 continuez d'attiser la haine et de diviser au lieu de rassembler #DossierTabou

— Amel (@Ameluxx) September 28, 2016
"I don't know to what further extent M6 wants us to detest Islam."
"This documentary, it's a hallucinant stigmatization of the deeply religious nation that doesn't ask for anything."
Two hashtags have been launched, #DossierTabou and #DossierTabouche (with "bouche" meaning mouth, it roughly implies "shut your mouth"). The second is also the name of a live analytical show aimed at starting a critical discussion on the documentary.
Meanwhile, the mayor of Sevran has also expressed his view on the documentary and particularly on the incident outside the mosque. In an interview with RMC radio station, Stephane Gatignon accused filmmaker Villardiere of 'sensationalism.'
"I did not want to participate in this program, because this Bernard de la Villardière is a sensationalist," Gatignon said, noting however that he decided he had to respond after the incident with the brawl outside the mosque. He gave his account of the incident, too.
"[He] used me. Bernard de la Villardiere manipulates everyone. His arrival to Sevran created tension. The argument took place as he came to the area that had been a reclusive one, thus provoking [the people] there," Gatignon stated, adding that he regrets talking to Villardière's crew because he believes the media is a "con game," where a politician is always viewed as a villain no matter whether he speaks to journalists or if he does not. He also tried to defend Sevran, saying that the report "stigmatizes" the town although authorities have been taking action in the fight against radicalization, which he did not specify.
In March, however, Gatignon himself was accused of condoning the presence of "recruiting" jihadists by the parents of a young man killed in Syria after being radicalized by the organization's scouts in the city.
You can share this story on social media: