'Restrict refugee numbers; no place for Turkey in EU' – Bavarian conservative leader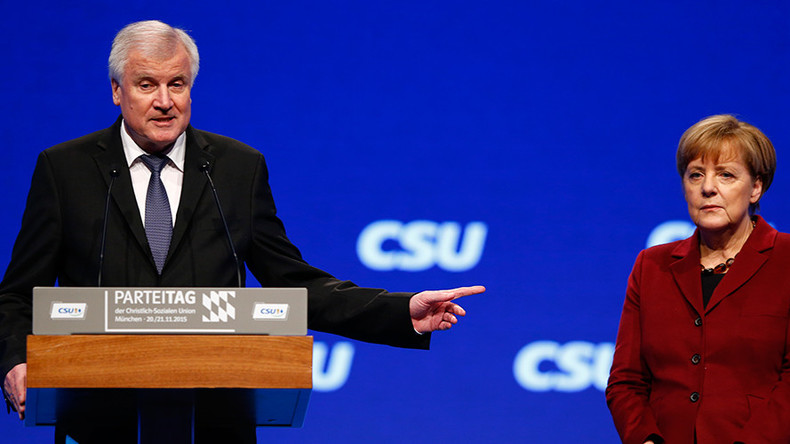 The Bavarian CSU's Horst Seehofer, the influential leader of Angela Merkel's coalition partners, has hit out at Berlin's policies at a party conference to which the Chancellor was not invited. Seehofer spoke for a cap on refugee numbers and against Turkey's EU integration.
READ MORE: Merkel suggests Christmas carols, flute-playing in face of 'Islam concerns'
"I will not sell the soul of the CSU on the issue of immigration, I will not accept a bad compromise," Seehofer said to boisterous applause during a 90-minute speech at a crowded hall in Munich.

"Only with a cap of 200,000 newcomers per year can their integration be guaranteed. We also have to look at the causes that push them away from their homelands," said the politician, contradicting official government policy.
READ MORE: 'Blacks are in charge of town': Popular Bavarian ski resort begs authorities for help

Last November, at the height of the refugee crisis, Seehofer spent 14 minutes excoriating Merkel's open-door immigration policy, as the Chancellor stood next to him scowling.
This year the politician warned about the challenge from the populist right-wing AfD, which has scored big wins in regional elections with its anti-migrant stance, but said that "using a public stage to resolve policy disputes between allies would be a crass political error," to laughter from the audience.

While the two parties agreed to a "mutual decision" not to attend each other's conferences, Merkel will need to patch up her party's relationship with the more conservative Bavarian partners if she is to seek a fourth term next year.
Read more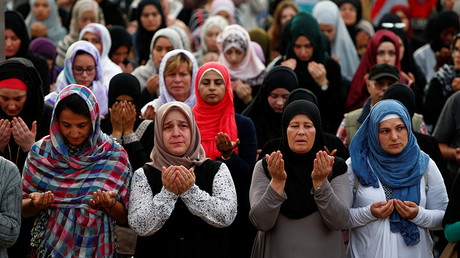 "I can't guarantee that we'll be able to settle this," said the 67-year-old Seehofer, who has led his party since 2008. "The talks are continuing in reasonable way."

Seehofer then attacked Merkel's and EU's policy towards Turkey's gradual integration into the EU. Ankara, which is helping stem the flood of asylum seekers into Europe, has been expecting a visa-free regime with Europe, and Turkish EU membership issue still remains on the table.

"For a country that wanted to introduce the death penalty, a country that arrests journalists and politicians almost daily, a country that violates fundamental rights – for such a country there can be no visa-free travel," said Seehofer. "At the very least, there should be no talks of EU accession."
READ MORE: 'We don't care about your red line': Turkey reacts to EU criticism over journalists' arrests
Turkey has said that it could suspend its scheme, where it relocates asylum seekers that reach Europe from the Middle East into its own territory, unless its citizens are allowed to travel to the Schengen zone with no restrictions by the end of the year. European politicians have suggested that no deal is likely this or next year.

The EU's rapporteur on Turkey, Kati Piri, has also said that Ankara's slow-progressing EU accession talks should be postponed by Brussels following the arrest of several elected members of the pro-Kurdish HDP, an opposition party represented in the country's parliament.