Blaze & thick smoke engulf roof of Austrian parliament building in Vienna (PHOTOS, VIDEO)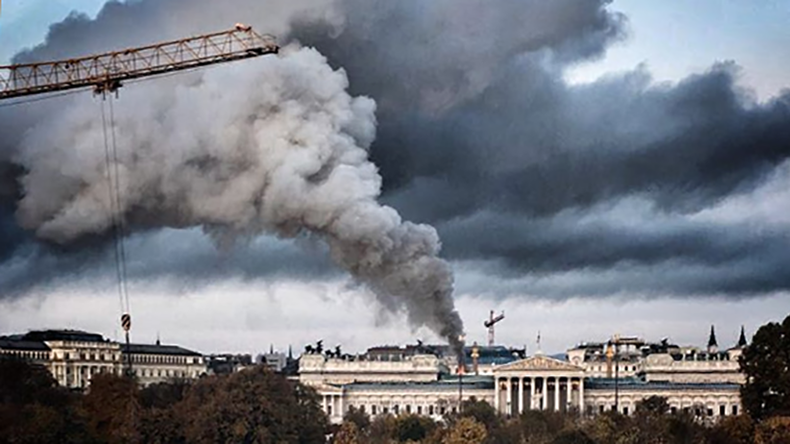 A fire churning out huge plumes of smoke broke out in Austria's parliament building this morning. Though dozens Vienna fire brigades managed to extinguish the blaze, the extent of the damage to the frequently-visited historical landmark is yet unknown.
The fire broke out on the roof of the building on Friday at around 6:30am local time. Some 70 firefighters and 17 vehicles arrived at the scene on short notice to extinguish the flames, Kurier reported.
The fire was extinguished within an hour, according to Gerald Schimpf, a spokesman for the Vienna fire brigade.
The cause of the fire is unclear, and no injuries have been reported. Firefighters were deployed both inside and outside the building, Kurier said. The Ringstrasse, a street encircling central Vienna, was not cordoned off.
The exterior of the Austrian parliament building, particularly the statue of Athena, is one of the most visited tourist sites in Vienna.
Ringstrasse and the central part of the Austrian capital are classified as a World Heritage Site by UNESCO, the UN's cultural agency.