Collins Dictionary names 'Brexit' word of 2016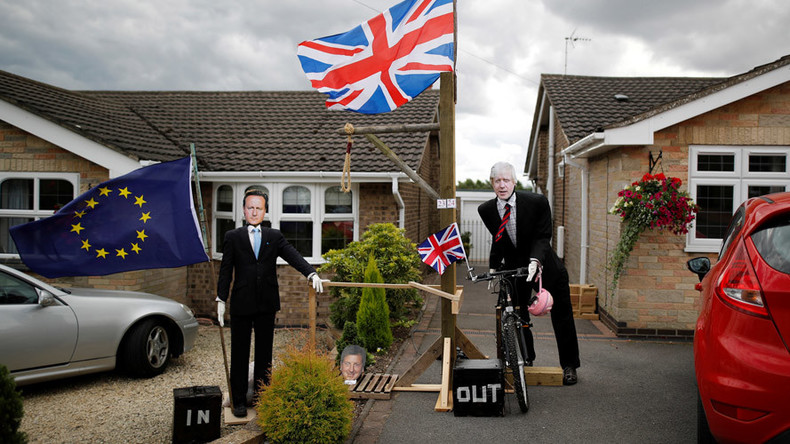 We've all heard UK Prime Minister Theresa May continuously say, "Brexit means Brexit," in the last few weeks, but now the term has been named the "Word of the Year" by Collins Dictionary.
The word, which was increasingly used by the media, politicians and many others, became popular in the run up to the UK's referendum to leave the EU.
Described as "the withdrawal of the United Kingdom from the European Union," it was first recorded by Collins in 2013, however, the word had an unprecedented upsurge of over 3,400 percent in 2016 both before the referendum and as Brits continue to come to terms with the Brexit outcome.
Brexit was called the "most important contribution to the English language" by Helen Newstead, head of language content at Collins, the Daily Mail reports.
READ MORE: From 'beer o'clock' to Brexit: Oxford online dictionary gets hot & 'hangry' update

"Brexit is arguably politics' most important contribution to the English language in over 40 years, since the Watergate scandal gave commentators and comedians the suffix '-gate' to make any incident or scandal infinitely more compelling," Newstead said.
READ MORE: Swedish dictionary to offer alternatives to racist & offensive words

The word 'Bremain' has also been on the rise in reference to those wishing to remain in the EU, but this year, it was Brexit that stole the limelight.
Other terms on the Collins list included "Trumpism" and "dude food," which refers to "junk food such as hot dogs, burgers, etc considered particularly appealing to men."
READ MORE: Words fail! Oxford Dictionaries picks… emoji as Word of the Year

Twitter users had mixed reviews of the choice, with some even coming up with an alternative.