Canada hunters say mysterious 'pinging' from seabed scares off game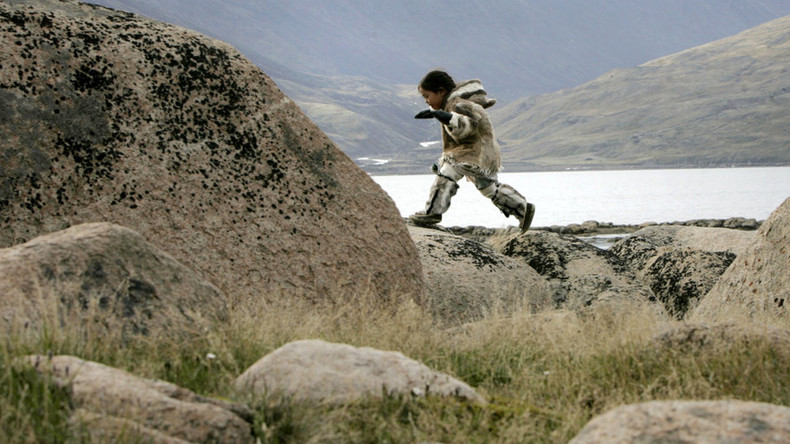 Hunters in a remote Canadian community say a mysterious sound that apparently comes from the seafloor is scaring off animals. Theories trying to explain the sound range from mining exploration to Greenpeace sabotage.
CBC News report says that the sound, described as "pinging," a "hum" or "beep" by people claiming to have heard it was reported as coming in Fury and Hecla Strait, a narrow channel of water located in Nunavut province, north-eastern Canada.
"That's one of the major hunting areas in the summer and winter because it's a polynya," an area of open water surrounded by ice that's abundant with sea mammals, Paul Quassa said. Quassa is a member of the legislative assembly of Igloolik, a hamlet located roughly 120km from the strait.
"And this time around, this summer, there were hardly any [wildlife]. And this became a suspicious thing."
Another local lawmaker, George Qulaut, said he visited the site to investigate the reports. While he didn't hear any sound, he confirmed a lack of wildlife, the report said.
"That passage is a migratory route for bowhead whales, and also bearded seals and ringed seals. There would be so many in that particular area," he said. "This summer there was none."
Qulaut added that he is deaf in one ear and is not good at hearing high-pitched sounds anymore.
More anecdotal evidence of the mysterious animal-chasing sound came from the crew of a private yacht that passed through the strait. They described their experience during an appearance on an Igloolik community radio show, and a number of people called in to say they had heard the sound too.
Several theories explaining the mysterious phenomenon are floating around, CBC News said. One attributed it to a mining company, which conducted sonar surveys in the area in the past. Another claims an activist from Greenpeace could have planted a sonic device on the seafloor to scare off the animals and prevent the Inuits from hunting them.
Neither theory is backed up by any evidence, the CBC report said. Both the mining company and the environmental organization denied any involvement.
"We don't have a single clue," Qulaut acknowledged when asked what the sound may be.
Igloolik is located about 70km north of Hall Beach, an active military facility that was once part of the now-defunct DEW line of radar stations, CBC News said.
The Canadian Navy said it was aware of the noise and was investigating it.
"The Department of National Defense has been informed of the strange noises emanating in the Fury and Hecla Strait area, and the Canadian Armed Forces are taking the appropriate steps to actively investigate the situation," a spokesperson reportedly wrote in an email statement.