Russian experts collecting evidence of anti-govt chemical attack in Aleppo – Defense Ministry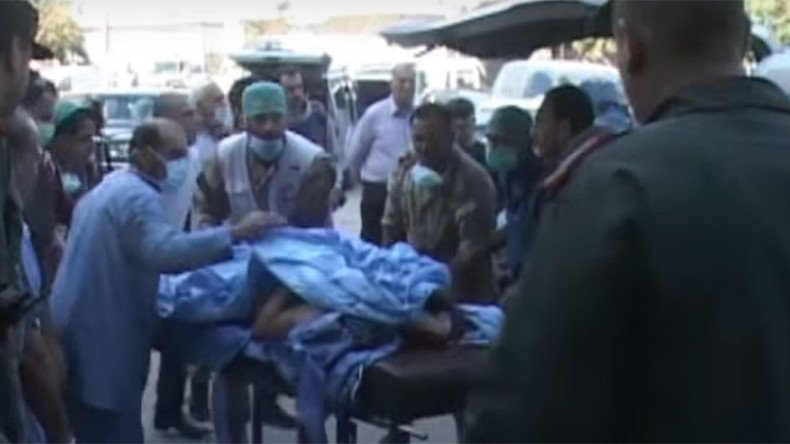 Russian military experts have been dispatched to the site of an alleged chemical attack in a government-held area of Aleppo that killed two Syrian servicemen and injured some 40 civilians. Russia is to probe samples of the substance fired by militants.
"Militants who have been striving in the past days to break though the Syrian Army's exterior defense ring of Aleppo at any cost have used toxic substances multiple times," Russian Defense Ministry spokesman Major General Igor Konashenkov said Thursday, as cited by RIA Novosti.

He added that the analysis of the samples retrieved by the Russian experts in the area will be carried out in Russia at a laboratory accredited by the chemical watchdog OPCW.

"Experts of the Russian Defense Ministry are equipped with all the necessary technical means of carrying out an express analysis, filtering and delivering samples to the Russian Federation," Konashenkov said, adding that those "will be analyzed at the laboratory of chemical-analytical control at the Scientific Center of the Troops of Radiological, Chemical and Biological Defense that is accredited by the Organization for the Prohibition of the Chemical Weapons (OPCW)."
The spokesman also noted that Russia has not been hitting any targets in Aleppo for 18 days, thus "fully complying with the moratorium on any actions in the area around Aleppo."
DETAILS TO FOLLOW
You can share this story on social media: