Moscow aims to host 'meaningful' Israeli-Palestinian talks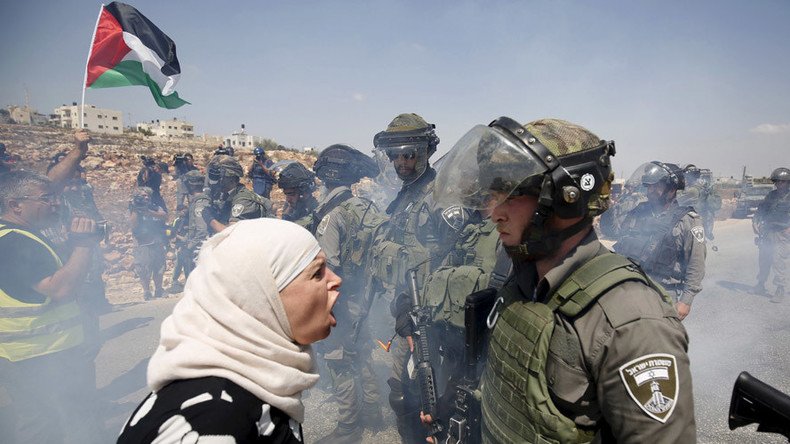 An Israeli-Palestinian summit in Moscow would be a "thoroughly prepared" event aimed at reviving the reconciliation process, rather than yet another meeting for the sole purpose of holding talks, the Russian Foreign Ministry says.
Moscow is continuing consultations with both sides of the Israeli-Palestinian conflict, but does not "force" the events, because the revival of reconciliation talks is a "sensitive matter," Russian Deputy Foreign Minister Gennady Gatilov told TASS upon his return from Israel on Thursday.
"This issue is very sensitive for the both sides. That's why we're currently undergoing the process of preparations and coordination with both sides. So far it happens through diplomatic contacts," Gatilov said.
Both sides have previously expressed support of Russia's position on the matter, as well as approval of Moscow's diplomatic actions to revive talks.
"They [Palestine and Israel] approve our idea in principle. But still, we're not trying to force this event...it should be done at the right time. This meeting must be thoroughly prepared, so it won't turn out to be just a meeting for a meeting."
The Israelis "are very alarmed and do not want the Israeli-Palestine conflict internationalized," Gatilov told Russian media. Any possible "Security Council-level" actions must be cautious enough to "not undermine the possibility of a revival in bilateral talks," the Russian diplomat warned.
"There's an idea on a [UN] resolution on the settlements. There's an initiative and a League of Arab States' decision on this matter. In fact, not all Arab states unanimously support such a resolution; many understand the sensitivity of this matter. Personally, I think that a resolution won't be approved in a forced manner," Gatilov said.
READ MORE: 2 in 3 Israelis believe no hope of peace with Palestinians – poll

Relations between the Jewish state and the Palestinians remain extremely tense. Construction of illegal settlements on occupied Palestinian land is continuing, while the Israel Defense Forces (IDF) regularly invade and bomb what they claim are terrorist targets in Gaza. There has been a surge in stabbing attacks against Israelis by radicalized Arabs, and occasional missile launches into Israeli territory.
Israeli-Palestinian peace talks have been at a standstill for two years, following failed US efforts. The two sides stopped the talks after Palestinian President Mahmoud Abbas forged an unexpected pact with Hamas, which Israel considers to be a terrorist organization. Since then, both Russia and France have offered to host peace talks.
READ MORE: 'Once occupation ends, terrorism will disappear': Abbas speech in EU parliament enrages Israel

Both sides of the conflict have expressed readiness to revive bilateral talks on reconciliation. There has been no concrete decision reached so far, however, with both parties blaming each other for failing to resume discussions.
You can share this story on social media: