Malta says won't refuel Russian carrier group, no confirmation Moscow requested stopover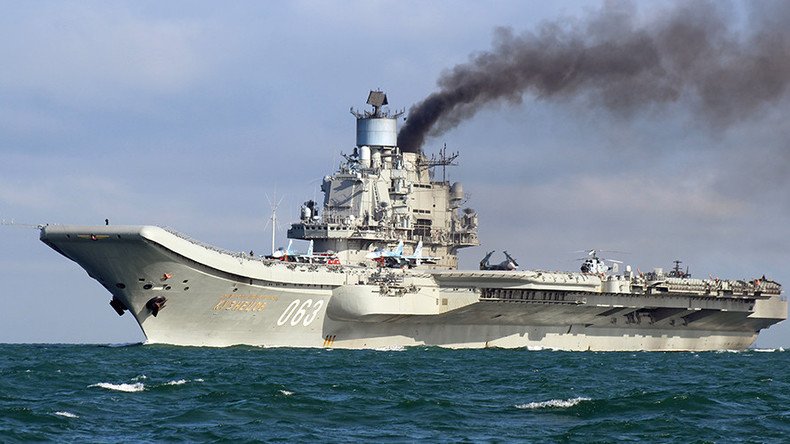 The Russian aircraft carrier group heading to the Mediterranean will not be refueling in Malta, the country's foreign minister, George Vella, has said, dismissing earlier media reports.
Vella told the Times of Malta on Thursday that none of the Russian vessels will be serviced in Maltese ports.
However, the minister refused to confirm or deny that that the Russian side had even requested for its ships to be refueled at the Mediterranean island state.
Meanwhile, a source close to the issue told Interfax that the Russian flotilla has no need for a stopover as it has three tanker vessels traveling as part of it.
"During the group's stay in the eastern Mediterranean there would be no problem in refueling of ships from the tankers, which can refill their supply of fuel on a rotational basis in the Russian ports on the Black Sea," the source said.
The journey of the Russian naval group, headed by the Admiral Kuznetsov aircraft carrier and the battle cruiser Peter the Great, from its North Sea base to the Mediterranean has been surrounded by controversy in the West.
On Wednesday, reports suggested that Moscow had withdrawn its request for the flotilla to be refueled in the Spanish port of Ceuta after Madrid was put under pressure by NATO and the EU.
However, the Russian Defense Ministry commented that a port call in Spain was never scheduled for the flotilla.
"The Russian aircraft carrier group is fully supplied with material stocks for the mission pursuit in the off-shore maritime zone in autonomous mode," said ministry spokesman Major-General Igor Konashenkov.
NATO Secretary-General Jens Stoltenberg claimed that the Russian naval group was heading to Syria to take part in the operation in Aleppo.

READ MORE: UK combat jets buzz Russian carrier in English Channel to 'take photos' – media
The suggestion was dismissed as "not based on anything" by the head of the Russian Foreign Ministry's European Cooperation Department, Andrey Kelin.
"Why make some spurious suggestions and then make some political recommendations based on them? It is of course absurd," Kelin said, noting that the Russian Air Force hasn't carried out airstrikes in Aleppo for the last nine days.
READ MORE: NATO, EU ships 'mark' Russian fleet as it passes through English Channel (VIDEO)
Last week, Western media made much of the Russian naval group's passage through the English Channel as the Russian ships were escorted by the Royal Navy, while reporters gathered in Dover to watch the fleet.
You can share this story on social media: