German small arms ammo sales grow tenfold, total arms sales hit new record – report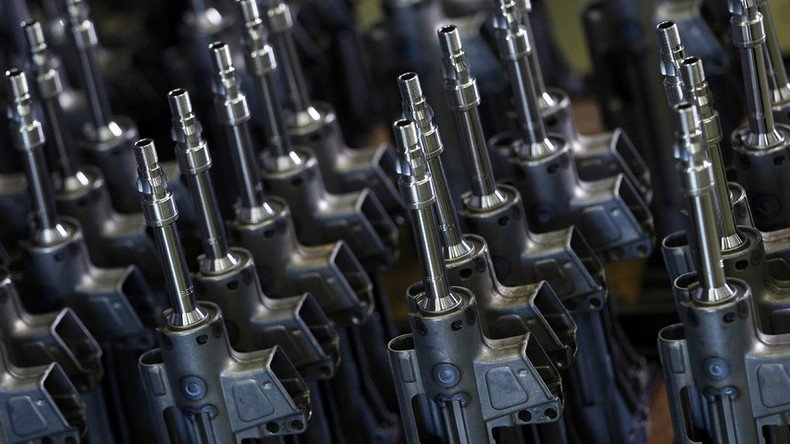 Germany's small arms ammunition sales have increased by 10 times in the first 6 months of 2016, while total arms sales have reached €4 billion over the same period and have set a new record, Deutsche-Presse Agentur (DPA) says, citing a government report.
The total value of the small arms ammo export contracts has risen from €27 million ($29.3 million) in the first half of 2015 to €283.8 million ($308 million) in the first six months of 2016, the reports says, adding that most ammunition supplies were intended for Germany's NATO allies and "NATO equal" countries like Australia, New Zealand, Japan and Switzerland. Exports to these countries accounted for €275 million.
However, at the national level, France, Poland, and Iraq are the top destinations for German small arms ammo. Iraq, where Germany supports Kurdish fighters in their battle against Islamic State (IS, former ISIS/ISIL), purchased small arms ammunition totalling €5.4 million.
Meanwhile, exports of small arms decreased from €12.4 to 11.6 million as the government approved fewer sales to unstable regions. The situation still draws criticism from the opposition as most civilians in war-torn Syria and Iraq were killed through the use of small arms.
Green Party members have accused the government of hypocrisy, while Jan van Aken, an MP from the Left Party, called for a blanket ban on small arms sales, stressing that Germany is partly responsible for civilian deaths in the Middle East, as it sells arms to the crisis-ridden region.
At the same time, total approved German arms exports totalled €4 billion and beat the record set in the first half of 2015 – €3.5 billion. According to the report, more than half of these supplies (57.7 percent) went to non-NATO and non-EU members, many of which are located in volatile regions.
German arms sales to Saudi Arabia more than doubled from €179 million to €484 million. In particular, Germany sells helicopters, jets and aircraft parts needed for mid-air refueling to the kingdom, which it regards as a "stabilizing factor" in the Middle East.
In the meantime, German opposition groups are criticizing the move and demanding a blanket ban on arms sales to the Saudis over human rights violations. In January, German Vice Chancellor and Economy Minister Sigmar Gabriel said that Berlin would "critically review" its arms sales to the kingdom.
In 2015, Germany avoided selling Heckler & Koch G36 assault rifles and Leopard 2 tanks to the Saudis, focusing on what it calls "defensive" military gear, including all-terrain armored vehicles, aerial refueling systems, combat jet parts, patrol boats, and drones.
United Arab Emirates, South Korea and Algeria are also among the top destinations for German arms sales.
Turkey also significantly increased arms procurement from Germany, going from 25th to 8th place in the list of arms-trading partners. Ankara bought arms worth €76.4 million in the first half of 2016. Aircraft parts, drones, and engines accounted for two thirds of the purchases.
The German Economy Ministry did not comment on the report and said that the government will review it on Wednesday. At the same time, German media reports that arms sales are also expected to rise in 2017.
Germany is among the world's top arms suppliers, ranked sixth worldwide by the renowned Stockholm International Peace Research Institute (SIPRI) in 2014, surpassed only by the US, Russia, China, France, and Britain. It produces state-of-the-art weapons systems, from assault rifles and ammunition to battle tanks and naval vessels.
You can share this story on social media: