Germany should review arms sales to Saudi Arabia – vice chancellor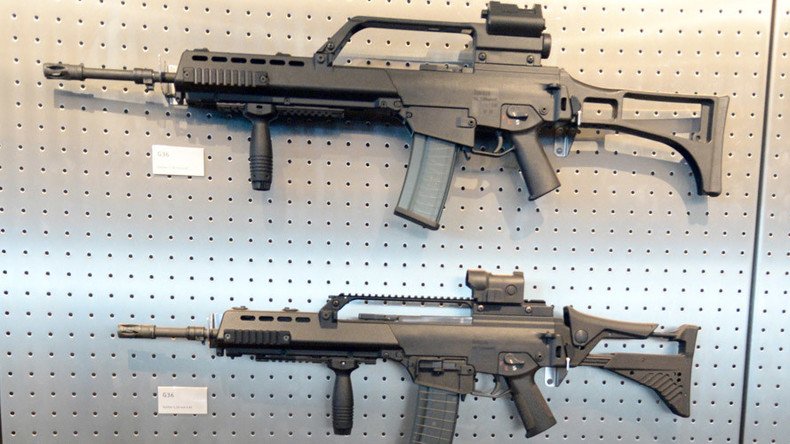 Following Saudi Arabia's execution of 47 people, including a prominent Shiite cleric, Berlin will "critically review" arms sales to the kingdom, Germany's vice chancellor said. However, some sophisticated German-made military hardware is already in use there.
"We must now review whether in future we should take a more critical stance on defensive armaments, which we have so far sold to Saudi Arabia for its national defense," German Vice Chancellor and Economy Minister Sigmar Gabriel was quoted as saying by the DPA news agency Monday.
"It turns out we were right not to deliver battle tanks or G36 assault rifles to Saudi Arabia," Gabriel said, adding his view to the German government's reaction to executions in Saudi Arabia on Saturday.
The German military industry is among the world's top arms suppliers, ranked sixth worldwide by the renowned Stockholm International Peace Research Institute (SIPRI) in 2014, surpassed only by the US, Russia, China, France and Britain. It produces state-of-the-art weapons systems, from assault rifles and ammunition to battle tanks and naval vessels.
Oil-rich Saudi Arabia was always keen to purchase German-made weapons having no financial shortages in its defense spending. But over the past few years, Berlin has turned down most of Riyadh's arms requests, citing concerns German weapons would be used for the wrong purpose by the kingdom's regime.
Germany has refrained from selling the Heckler & Koch G36 assault rifles and other offensive weapons systems – such as Leopard 2, one of the best-protected tanks in the world – to Saudi Arabia but has sold them so-called "defensive" military gear worth millions of euros.
German arms exports to the kingdom last year included all-terrain armored vehicles, aerial refueling systems, spare parts for combat jets, patrol boats and even drones – estimated at €178 million, according to Spiegel.
The German government arranged lifting an embargo on arms sales to Saudi Arabia, a week before the vote for Germany's bid to host the 2006 FIFA World Cup took place in Zurich in July 2000, according to Die Zeit newspaper. This was to secure Saudi Arabia's vote as it favored Morocco's bid, the newspaper claimed, and once the restrictions had been lifted, several arms shipments to the Saudi kingdom, including rocket-propelled grenades, were made.
READ MORE: Yemen carnage: 'Stop arming Saudi Arabian regime,' CAAT tells UK govt
The Saudi kingdom's military, one of the most capable in the Middle East, is a large-scale user of Western-made weapons, such as US-build M1 Abrams tanks, Bradley infantry fighting vehicles and F-15 fighter jets.
For the last years, Saudi Arabia and its Gulf allies have been waging war in Yemen targeting Shia Houthi rebels who captured the presidential palace in Sanaa in September, forcing President Abd Rabbuh Mansour Hadi to flee the country. The conflict has claimed 2,800 of civilian lives, with 5,324 wounded, while more than 1 million people have been displaced, a spokesperson for the UN human rights office said in a statement on Sunday.
You can share this story on social media: