Hungary must fight 'Sovietization' of Europe by defending borders against refugees – Orban
During the commemoration of an anti-communist uprising in 1956, Hungary's prime minister said his nation must stand up to the "Sovietization" of Europe by defending its borders against migrants, leading to brawls between his supporters and opponents.
"People who love their freedom must save Brussels from Sovietization, from people who want to tell us who we should live with in our countries," Prime Minister Viktor Orban said during the Sunday event in Budapest.
READ MORE: 'Man of the Year': Anti-immigrant Hungary PM Orban honored in Poland for policy impact
The leader, who has been a vocal opponent of EU refugees quotas, went on to state that "we cannot allow Europe to cut the roots that made it great and helped us survive the Soviet suppression. There is no free Europe without nation states and thousands of years of wisdom from Christianity."
Orban once again affirmed his strong anti-migration stance, saying "we must close the border to stop the mass migration that flows from the south."
The leader's statements received boos and whistles from some members of the crowd, who drowned out his words with jeers. Brawls broke out between his opponents and supporters as a result, according to Reuters.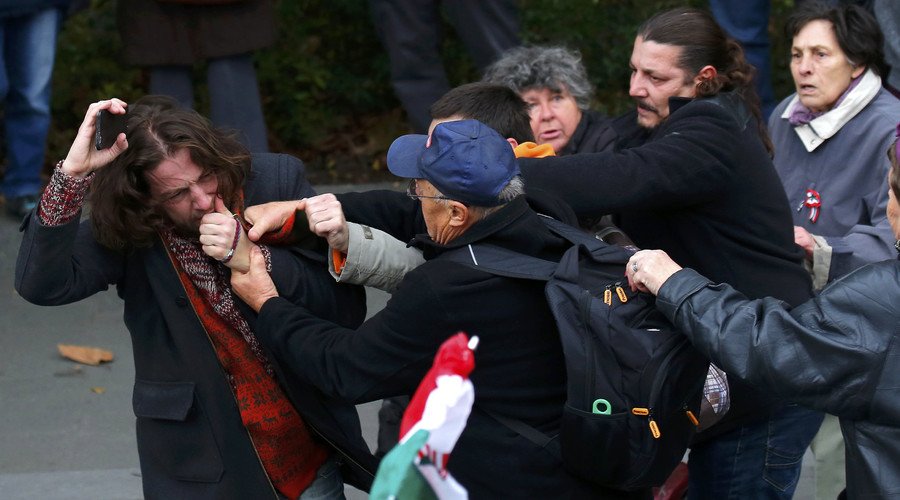 Meanwhile, Poland assured its neighbor that it supports Orban's opposition to the mass migration program Brussels is trying to impose on EU member states.
"You can count on Poland, we march together in the toughest moments...two countries which were built on Christian foundations and are now free in the unified Europe," Polish President Andrzej Duda, the guest of honor at the event, said.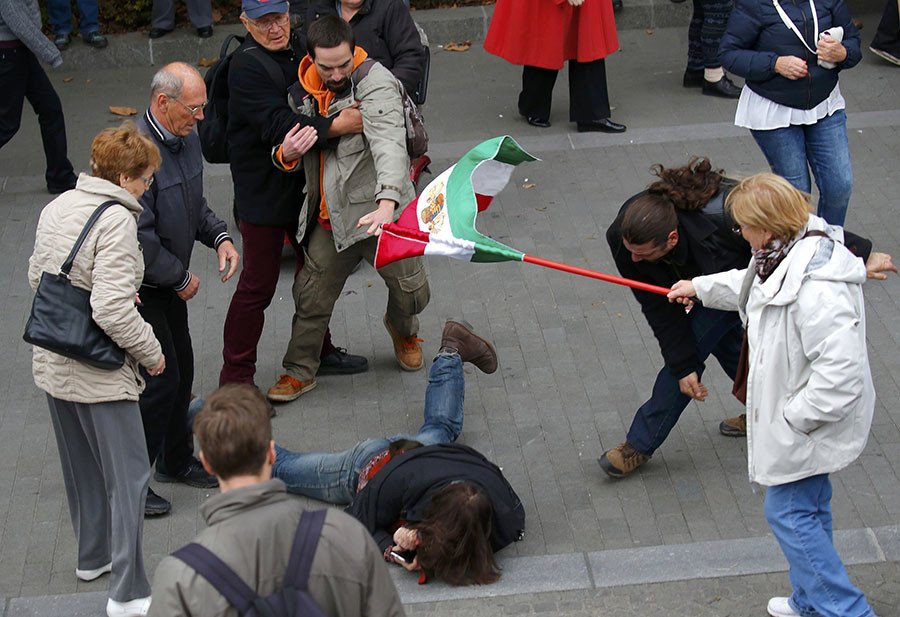 Orban was one of the earliest opponents of German Chancellor Angela Merkel's belief that all EU states have an obligation to share the burden of taking in refugees. Under that plan, Hungary would be obliged to accept 1,294 asylum seekers.
A recent referendum held on whether to accept the EU's quota rules on refugees found that 98.3 percent of Hungarians agree with Orban – although low turnout at the polls rendered the vote invalid.
The prime minister has been criticized by the EU for making a number of controversial moves to deal with Europe's refugee crisis, which hit the tipping point last year. These include securing the country's southern border with a barbed wire fence and deploying thousands of soldiers and police to catch migrants trying to pass through the nation on their way to Western Europe.
READ MORE: Hungarian PM pledges constitution changes despite invalid refugee quota referendum
Last month, Orban said the key to dealing with refugees was to send them to camps outside Hungary, noting that "an island" or "a coastal area in North Africa" were viable options.
Last month, Hungary's tough immigration stance led Luxembourg's foreign minister to assert that the country treats refugees "nearly as bad as animals," while calling for its suspension or even expulsion from the EU.
Hungary became inundated with refugees last year, when more than one million migrants made their way through central Europe from the shores of Greece towards Western Europe, and particularly to Germany. The EU is still struggling to handle the refugee crisis, which is the continent's worst since World War II.
You can share this story on social media: