Daughter of Russian MMA legend Fedor Emelianenko attacked in Moscow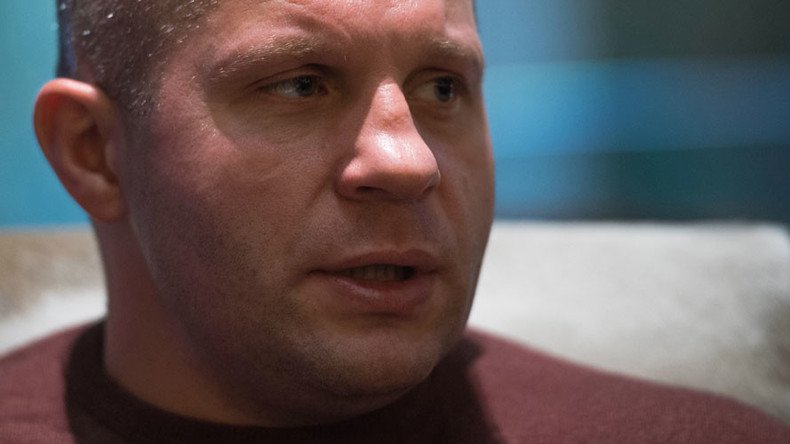 The daughter of Russian Mixed Martial Arts champion Fedor Emelianenko required hospital treatment after being attacked in Moscow. Emelianenko recently made headlines for criticizing an MMA event in Chechnya that involved underage participants.
The 16-year-old girl was attacked last week on her way home from school, when a stranger approached her in the street and hit her in the chest, Russian newspaper Moskovsky Komsomolets (MK) reported. She was taken to hospital and a criminal case was launched.
The girl is now "feeling well," according to the MMA Union press secretary, Yulia Kuklina, who spoke to TASS on Thursday.
The fighter's daughter told police the attacker was of "Slavic appearance," KP.ru cited a Moscow police official as saying. The official reportedly added that the suspect did not hide his face, and that there was some "interesting" footage from CCTV cameras that should help law enforcement officers find the man.
Having confirmed that the teenager received a blow to the chest, the source said that the man "just came up to the girl and hit her," with "nothing having seemingly led to a conflict."
The attack has been condemned by Kremlin spokesman Dmitry Peskov. Noting that he knows Fedor Emelianenko personally, Peskov added that "it's always worrying and painful when a friend's daughter is attacked," as quoted by Interfax on Thursday.
Peskov said that Russian President Vladimir Putin had been informed of the incident, but advised people to avoid any speculation on possible motives for the attack while the investigation was ongoing.
Last week Emelianenko, who is head of the governing body of Russian MMA, became involved in controversy surrounding the 'Grand Prix Akhmat 2016' mixed martial arts event in Chechnya. Emelianenko criticized the organizers of the tournament for featuring MMA fights between underage children.
Saying that he was "outraged" by the event, the Russian MMA Union head also personally addressed Chechen leader Ramzan Kadyrov, who was an honored guest at the event and whose sons took part in the bouts.
READ MORE: Controversy over children's MMA fights in Chechnya leads to UFC call out
The tournament sparked huge controversy on social media. While some MMA fighters have been taking sides, supporting either the Chechen organizers or Emelianenko, Kadyrov has appealed for calm, saying that "the conflict should not be escalated."
You can share this story on social media: