German govt approves more troops for NATO mission in Turkey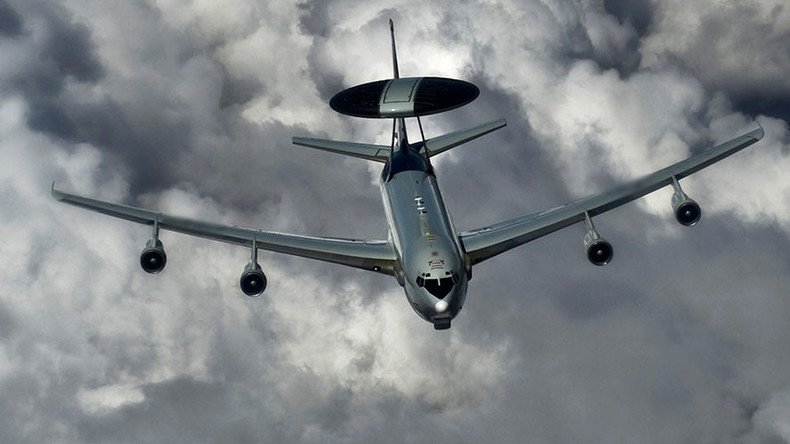 The German federal government has approved participation in a NATO mission to fly surveillance craft from a Turkish base, making progress on a deal that had been stalled amid tensions with Ankara.
Germany is meant to provide a third of the troops necessary for the AWACS (airborne warning and control system) flights, which will be launched from the Konya airbase in southern Turkey and will provide radar data for US-led coalition sorties in Syria and Iraq. The deployment is yet to be given the go ahead by the German parliament, however, with a vote expected in November.
READ MORE: NATO to deploy AWACS aircraft to Turkey

The mission was approved by NATO in July and is mostly meant as a symbolic gesture, which would make NATO part of the US-led coalition fighting terrorist group Islamic State (IS, formerly ISIS/ISIL) in Syria and Iraq. The alliance is already flying some AWACS from the Konya base, but they are not part of the Syrian mission and were deployed starting early 2016 in the wake of the Turkish downing of a Russian warplane last year.
The planes, also dubbed "flying radar," are meant to monitor airspace in a large area, tracking, for example, sorties of Russian and Syrian military aircraft in Syria. Currently the US collects the necessary radar data from its own AWACS planes operating in the region.
The deployment of additional planes to Turkey was stalled by the sudden dive in relations between Berlin and Ankara after the German parliament adopted a resolution that recognized the mass killings of Armenians in the Ottoman Empire as genocide.
Turkey, which denies that the killings were part of a deliberate government policy, took several retaliatory measures targeting German MPs. Among them was the refusal to allow members of the German parliament's Defense Committee to visit the Incirlik airbase, where Germany has about 500 troops, six Tornado aircraft and a tanker plane. That deployment is Germany's contribution to the US-led anti-IS coalition.
READ MORE: Ankara bans German MPs from visiting own troops on Turkey airbase

Ankara finally allowed the visit to happen on October 4, saying that it was now expecting reciprocity from the German MPs. In addition to approving NATO's AWACS mission, the German legislators are to approve an extension of the Incirlik base mission, which would also include a €58 million (US$64 million) investment plan to construct additional military facilities for the German troops deployed there.
NATO has a fleet of 18 AWACS aircraft, all regularly stationed at the German airbase of Geilenkirchen.
You can share this story on social media: