Hacker 'Guccifer' who revealed Clinton's private email server to serve time in Romania
Published time: 11 Oct, 2016 19:21
Edited time: 12 Oct, 2016 14:11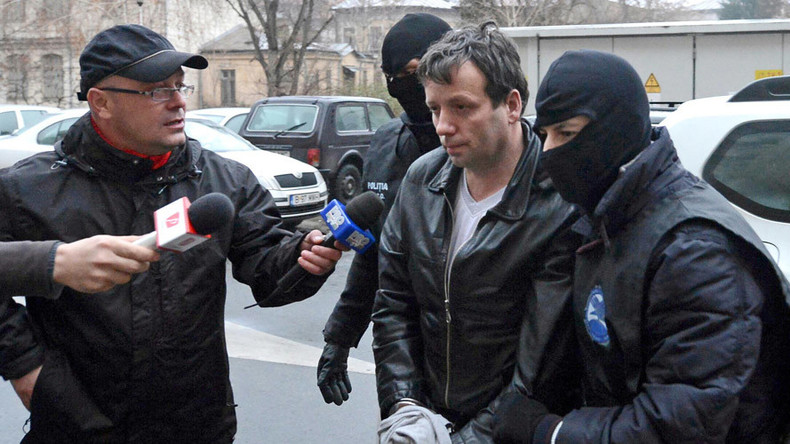 Romanian hacker 'Guccifer,' who exposed Hillary Clinton's use of a private email server, has been transferred from the US to Bucharest to serve the sentence he received in his home country.
Romania's the National Penitentiary Administration (ANP) confirmed the arrival of the hacker, whose real name is Marcel Lazar Lehel, to Agerpres news agency.
The 44-year-old was taken to Rahova penitentiary in the capital, where he will be kept in quarantine for 21 days.
The former taxi driver and paint salesman was arrested in Romania and sentenced to four years for hacking before being extradited to the US in 2014.
This September, Guccifer was sentenced to 52 months in prison by an American federal judge in the city of Alexandria, Virginia.
He earlier pleaded guilty to identity theft with aggravating circumstances and unauthorized access to computers.
Lehel was delivered to Romania to serve the sentence he received in his home country. However, he will be sent back to the US in 2018 to do time in an American prison.
The man is suspected of hacking almost 100 US citizens over a 14-month period between 2012 and 2014.
Lehel also claimed to have breached former US Secretary of State Hillary Clinton's private email server, but there no evidence emerged that backed his words.
However, he still exposed the existence of Clinton's compromising accounts by hacking her confidant, Sidney Blumenthal, and releasing several of his emails to the Secretary of State in 2013.
Last year the public was outraged to learn that Clinton, while serving as Secretary of State, exclusively used her family's private email server for official communications, which included thousands of classified emails.
Guccifer also broke into the email account of a Bush family member, and posted pictures of former President George H.W. Bush during a hospital stay, as well as images of two self-portraits by former President George W. Bush.
READ MORE: Hacker 'Guccifer' who revealed Clinton's private email server gets 4+ years in jail
He released an email exchange between another former US Secretary of State Colin Powell and Romanian member of the European Parliament, Corina Cretu, prompting Powell to deny allegations that the two had had an affair.