Estonia to impose total smoking ban throughout all prisons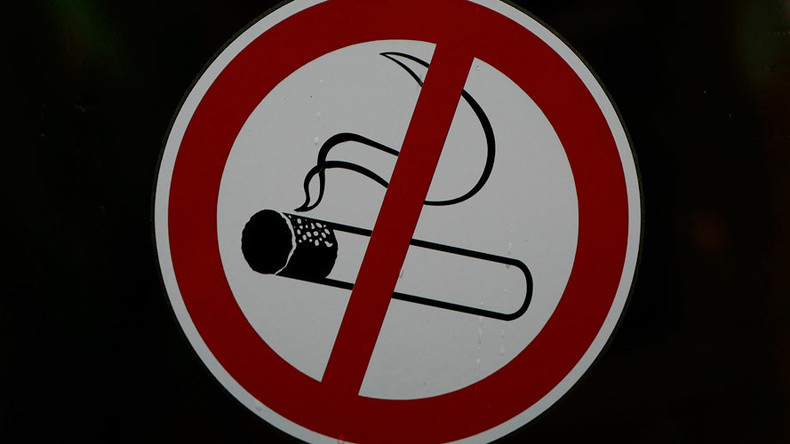 Smoking will be banned in all prisons across Estonia from October 1, 2017, according to a decree signed by the Estonian justice minister.
"The smoking ban in prisons applies to both prisoners, detainees and the staff in order to protect health and promote safety and order," Justice Minister Urmas Reinsalu said in a statement, Interfax reported.
All forms of tobacco products and other smoking paraphernalia will be included on the list of items forbidden in prisons.
The restriction outlaws smoking both inside the prison buildings and outside on prison territory.
Smoking can't be regarded as a basic human right, the minister said, adding that it's the state's obligation to protect guards and prisoners from secondhand smoking.
"Every person has the right to be in a tobacco-free working and living environment," he said.
In order to promote the smoking ban, the inmates will be provided with extra time to exercise and watch TV, offered more healthy foods and given the chance to purchase additional products at the commissary.
Reinsalu stressed that similar full smoking bans have already need implemented in the prisons of 20 US states as well as in Canada, Australia and New Zealand.
The decree was signed despite opposition from Estonia's Chancellor of Justice, Ulle Madise, who is an independent supervisor of the basic principles of the constitution and a human rights protector.
In April, she sent a letter to the minister, saying that "a full ban on smoking in prisons doesn't serve the protection of public order and prevention of new crimes."
The Social Affairs Ministry also doesn't share Reinsalu's stance, as it turned down recommendations to turn both prisons and prison territories into nonsmoking areas.
READ MORE: Smoking leaves lasting 'footprint' on DNA, leading to risk of cancer & disease – study
Smoking has been forbidden inside the interior of Estonian prisons since 2010, with tobacco products required to be stored in special closed cabinets outside prisoners' cells.
You can share this story on social media: