Philip Morris invests in cigarette alternative as smoking rates decline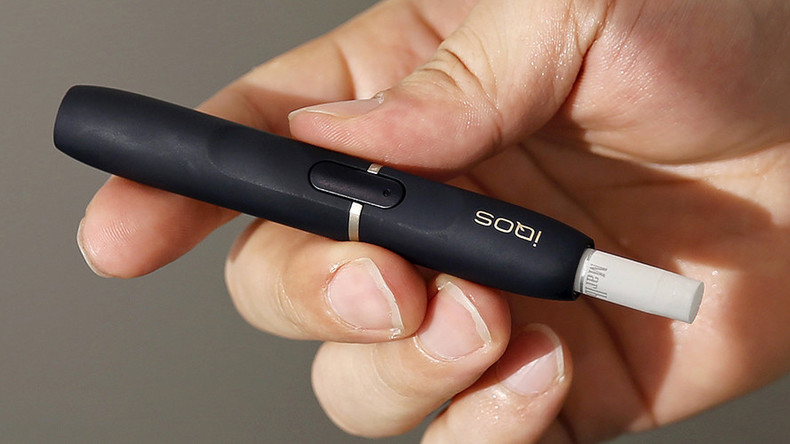 American tobacco giant Philip Morris plans to invest an additional $100 million into innovative alternatives to traditional smoking, according to company CEO Andre Calantzopoulos.
A decline in smoking in developed countries has put the tobacco industry under serious pressure. Global cigarettes consumption is annually dropping 2-2.5 percent, according to Philip Morris.
Trying to stay on top of its game, the maker of the Marlboro brand says it intends to expand sales of what it calls "reduced-risk products" to 35 countries next year.
"We are more confident than ever that these products have the potential to fundamentally transform our business," Calantzopoulos said.
The company says the move will allow it to reach the upper end of its forecast for the new business to add $700 million to $1.2 billion to earnings by 2020.
Philip Morris has developed a new "reduced-risk" product, called iQOS. It is a rechargeable device that electronically heats tubes of tobacco called HeatSticks.
The manufacturer expects to produce over 32 billion HeatSticks next year, up from 7 billion this year, and hopes to reach 50 billion by 2018.
The company is spending more on its heat-not-burn smoking device to leave rivals like British American Tobacco and Japan Tobacco behind. Philip Morris plans to introduce the next-generation product in 20 markets by the end of the year.
Philip Morris narrows forecast for 2016 earnings: Philip Morris International Inc. on Thursday lifted and narrowed ... via @marketwatch

— David Fraile (@Pegaso121080) September 29, 2016
Earlier this month, Philip Morris announced that it had expanded its capacity to make iQOS products. A new factory for large-scale production of heated tobacco alternatives was opened in the Bologna region of Italy.
The test markets across Japan and Italy has seen an uptake by over a million smokers, the CEO claimed, stressing that in some countries the sticks are taxed at a lower rate.