Germany sets aside €30 million to compensate men convicted of gay sex
Published time: 9 Oct, 2016 17:05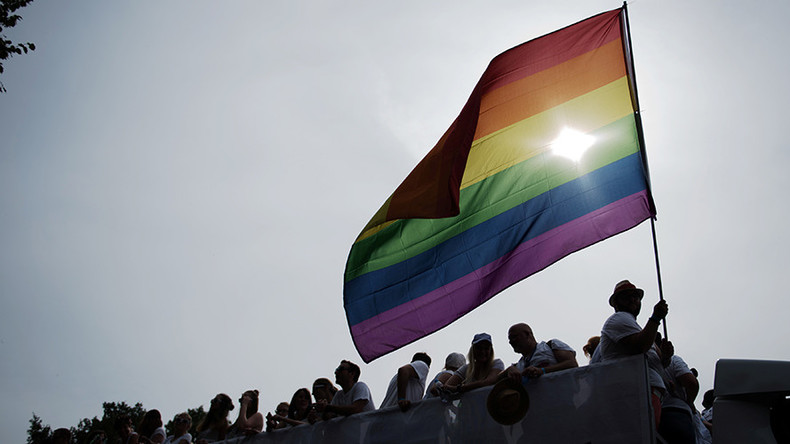 The German Justice Ministry plans to allocate €30 million to pay compensation to thousands of men convicted under Paragraph 175, a law that criminalized homosexuality that was enforced until late 1960s.
A draft law regulating the compensation will be announced later this month, Justice Minister Heiko Maas told Süddeutsche Zeitung on Saturday. The minister said it will provide for "relatively uncomplicated" individual claims and allow for collective compensations. Maas said he expected more than 5,000 men to file personal claims for compensation.
Paragraph 175 of the German penal code succeeded laws criminalizing male homosexuality originating in late medieval times that had existed since the 1870s, when Germany became a unified country.
The widely-known Nazi persecution of gays, which resulted in thousands being sent to their deaths in concentration camps, was legally based on a toughened version of that law, which made more "lewd" acts between males punishable.
However, Paragraph 175 survived the Nazi regime and continued to be enforced in both East and West Germany.
Socialist East Germany effectively stopped applying the law to consensual sex in the 1950s and decriminalized homosexuality officially in 1987, but in West Germany gay adults continued to be prosecuted until 1969, with an estimated 100,000 sent to the docks and about 50,000 sentenced to prison between 1945 and 1969.
Paragraph 175 was eliminated by the newly unified Germany in 1994. Convictions from Nazi times were overturned in 2002, but post-war sentences were left untouched, angering the German LGBT community. Maas announced Germany's intention to rectify this earlier in May.