Number of imprisoned indigenous people in Australia surged 54% over past 15yrs – report
Published time: 3 Oct, 2016 09:04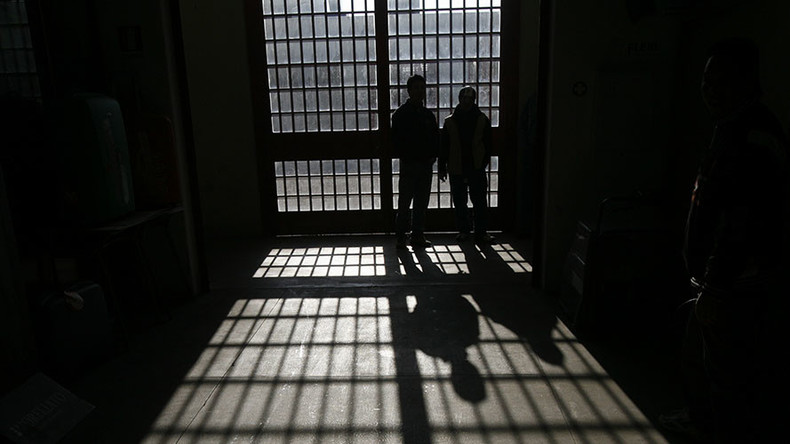 The number of indigenous people imprisoned in Australia grew by 54.3 percent over the past 15 years, according to a new study which suggests that harsher sentencing practices may be to blame.
The study by the Bureau of Crime Statistics and Research (BOCSAR) found that imprisonment of indigenous (or Aboriginal) people grew by 54.3 percent from 2001 to 2015, and that convictions are now more likely to result in jail time, "suggesting that harsher sentencing practice might be a significant contributor to the growth in the indigenous imprisonment rate."
Meanwhile, a second study conducted by BOCSAR focused on New South Wales prisons. It found that the number of indigenous people in the state's prisons increased by 40 percent between 2001 and 2015.
However, it also found that arrest rates for the same period had fallen by almost 37 percent for violent offenses and almost 33 percent for property offenses.
The report noted that the drop in arrests could be taken as an indication of falls in the overall offending rate by indigenous people. The biggest drop was seen among men aged 15 to 24.
"The fact that this has occurred is a reminder that high rates of offending are not an immutable feature of Indigenous communities," the report states.
It stressed, however, that indigenous people are still six times more likely to be arrested for any offense than non-indigenous Australians.
The study also found that the number of indigenous people held on remand – in custody awaiting trial or sentence – during that period increased by 238 percent, and that 40 percent of indigenous people on remand did not receive a prison sentence at their final court appearance.
The increase in jailed indigenous persons is due to a combination of tougher sentencing and law enforcement, according to BOCSAR director and study co-author Dr. Don Weatherburn.
NSW introduced a change in bail laws which took effect in January 2015. Those changes introduced a presumption against bail for certain offenses – a policy which Greens MP David Shoebridge has called "regressive."
"Bail should be an assessment of risk, not a one-size-fits-all statutory criteria based on the offense," Shoebridge said, as quoted by The Sydney Morning Herald.
Dr. Amy McGuire, a senior lecturer at the University of Newcastle Law School and co-chair of the Australian Lawyers for Human Rights Indigenous subcommittee, accused 'tough on crime' laws of disproportionately affecting the indigenous community.
"We have found it easier to imprison Aboriginal people than address the underlying problems affecting Indigenous communities," she told the Guardian.
New South Wales Premier Mike Baird has, however, defended the bail amendments, with a spokesperson saying they strike "the right balance between protecting the community and ensuring consistency in bail decisions."
Australia has repeatedly been brought under the spotlight for its alleged racist treatment of the indigenous population. Just last week, an indigenous inmate died after a fight with prison guards reportedly left him brain dead. An investigation has been launched into the inmate's death, with his family accusing prison officials of having "dirt on their hands."
In July, citizens across the country protested against the lax response to shocking videos which showed abuse of Aboriginal teens at a detention facility near Darwin, Northern Terrritory.