Russian server co. head on DNC hack: 'No idea' why FBI still has not contacted us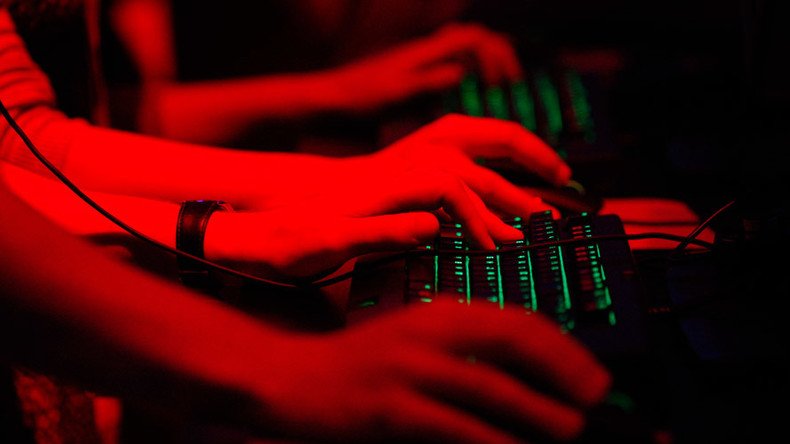 Blaming Russia because servers are from here is "absurd," Vladimir Fomenko, owner of the Russian server company implicated in the DNC hack, told RT adding that they are ready to help any special service in investigating the attack.
Fomenko's web hosting service, King Servers, was identified by American cybersecurity company ThreatConnect as the platform for the attack on emails of the Democratic National Committee. Six out of the eight IP addresses used by the hackers were hosted on King Servers, ThreatConnect claimed in September.
But the 26-year-old from Biysk, in western Siberia, is far from being scared or unwilling to cooperate. In fact, he recently told the New York Times that "If the FBI asks, we are ready to supply the IP addresses, the logs." However, he says, "Nobody is asking… It's like nobody wants to sort this out."
Fomenko tells RT he was as surprised to learn from US media that his company was somehow implicated. He also believes that the only connection to Russia the Americans really have is the servers being from there.
"Thinking that the criminals must likewise also be from Russia is just absurd," he says. "No one blames Mark Zuckerberg when criminals use Facebook for their own ends? … As soon as we learnt our servers were involved, we disconnected the perpetrators from our equipment. And conducted our own investigation. We have learnt certain things and are ready to share it with special services at their first call."
Asked why the FBI still has not taken advantage of this opportunity, Fomenko said he had "no idea; you'd better ask them."
"We are ready to assist in probing this crime and consulting the FBI or other services on such issues. Hackers are a common threat and we must fight it together."
He adds that it was peculiar that the FBI chose to allow news reports to spread before anything was done. According to Fomenko, "this may have scared the criminals off, allowing them to cover their traces."
The King Servers boss says there was absolutely no way the company could have known it was being used for malicious activity, as it can only catch wrongdoing after the fact.
"We are ready to take on a pro-active role in investigating this crime. This is in our own best interest when the company's reputation is at stake."
In late September, the FBI reportedly investigated suspected hacks into Democratic Party officials' phones as well as voter registration databases in more than a dozen states.
Both the Democratic National Committee and the FBI have kept mum on the matter, with members of Hillary Clinton's presidential campaign claiming to know nothing about it. However, again "two people with knowledge of the situation" say that the attacks were conducted by Russia-based hackers, Reuters reported.
Russian officials have repeatedly denied involvement in the hacks, calling them "so absurd it borders on total stupidity," in the words of Kremlin spokesman Dmitry Peskov. Russian President Vladimir Putin also claimed the allegations were false, while suggesting that blaming Russia is an electioneering trick which steers the US public away from facts exposed by the leaked materials.
You can share this story on social media: