50 asylum-seekers stage riot, attack guards at refugee center in Berlin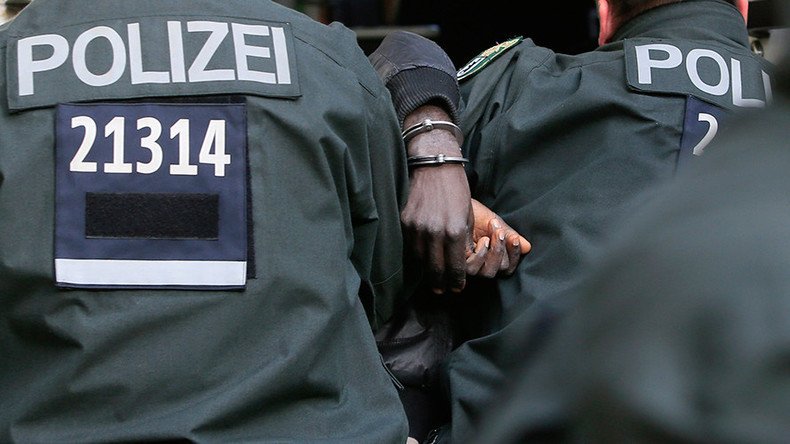 Some 50 refugees staged a riot at an accommodation facility in the northern district of Reinickendorf in Berlin, knocking down doors, damaging furniture, stealing personal belongings, and physically attacking security guards, local media reports.
Security personnel turned on the lights in the building late Thursday night after it was discovered that one of their offices had been broken into and looted. Several residents of the refugee center broke down the door to the security room and stole some personal belongings of the employees, German newspaper Berliner Morgenpost reported.
Some refugees punched and kicked the security guards. Some of the guards' personal cars, parked nearby, were vandalized. Security personnel called police, and around thirty police officers arrived to rescue them and restore order.
Police have launched an investigation. Possible charges include disturbing the peace, property damage, burglary, and attempted aggravated assault, DPA news agency reported.
Most of the attackers are believed to have been intoxicated.
There were no reports of injuries except for one security guard who was rushed to the hospital with head injuries.
This is not the first time the refugee center located on Zobeltitzstraße has made the headlines of German newspapers. Back in May, around 150 asylum-seekers engaged in a brawl with security personnel following a row over a drunken resident.
This kind of incident occasionally happens in Germany and most often involves young refugees who are under the influence of alcohol, which is prohibited in the places where they reside. The restriction, however, does not prevent them from drinking outside the facilities during the day.
In January, police broke up a huge brawl between around 200 asylum-seekers who clashed at the Leiman centre in southern Germany. According to reports, one group caught another drinking alcohol and called them "bad Muslims," causing a fight to break out. More than 30 police cars were sent to the scene to stop the brawl. Five people were taken to the hospital with injuries.
At the same time, Germany has seen a rise in hate crimes against refugee camps. Refugee facilities have been targeted more than 650 times since the beginning of 2016, a recent police report indicated. Most of the attacks were allegedly carried out by far-right activists who oppose German Chancellor Angela Merkel's 'open-door policy.'
You can share this story on social media: