Refugee sets wife ablaze, dies in flames at German migrant center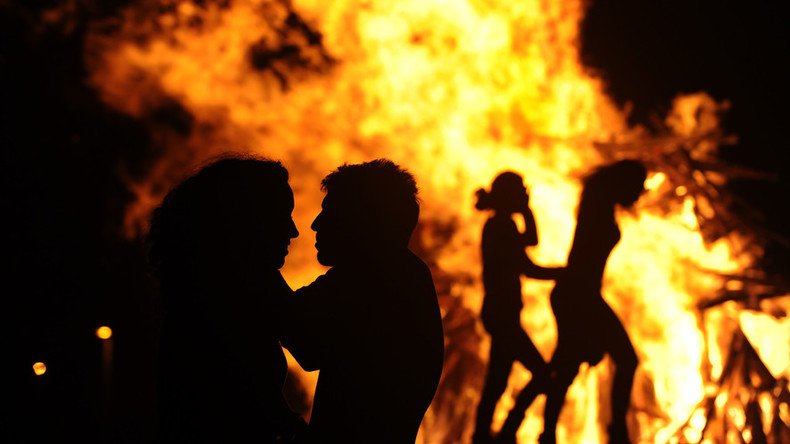 A refugee set fire to his wife inside a migrant center in the German town of Ruedesheim. The man died in the flames, while the woman suffered severe injuries.
The 45-year-old man entered the migrant center, where his wife and three children were living, on Thursday. He then poured flammable liquid over the woman and set her on fire, according to police.
The 31-year-old woman, who was separated from her husband, sustained life-threatening injuries and was taken to hospital by helicopter. Caught up in the flames, the man succumbed to his wounds. One of their children is reportedly being treated for shock.
Two other people were injured during the fire, which made the entire building – which housed 14 people – uninhabitable, according to authorities.
Police said an investigation is underway, but that a problem within the separated couple's relationship may have led to the incident.
Multiple media reports say the man arrived in Germany from Syria, though AFP said his nationality has not yet been revealed.
One million asylum seekers came to Germany in 2015, and as many as 300,000 arrivals are expected this year. The refugee influx has forced Germany to accommodate asylum seekers in hostels, sports halls, and army barracks.
READ MORE: Migrants beat each other with chairs in German refugee center brawl (VIDEO)
Refugees living in crowded conditions are often reported to engage in disputes.
In June, a catastrophic fire gutted a refugee accommodation center used to house some 282 people in Dusseldorf. Police said an argument over Ramadan meals could have led to the incident.
You can share this story on social media: