4 injured in gun attack in Swedish city of Malmo, suspect at large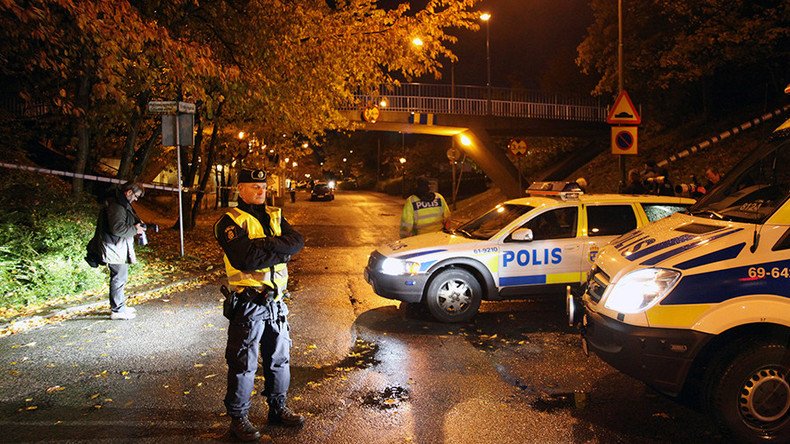 At least four people were injured in a shooting in the Swedish city of Malmo, according to police. Eyewitnesses told local media they heard at least 20 gunshots, while police say the shooting suspect is still on the run.
The shooting happened at about 7 p.m. local time (1700 GMT). Media reports on the issue differ. Some local media say that a man in an Audi opened fire on a crowd at a local football derby, citing eyewitnesses.
At the same time, Expressen newspaper reports that several gunmen on motor scooters opened fire on a car they were chasing through a neighborhood in the southern part of the city.
Police confirmed the shooting and said that four people were injured in the incident, one of them seriously, without giving any further details.
"We have an ongoing operation in the area and have confirmed shootings with more than one injured," a police spokesman, Ewa-Gun Westford, told local media.
Sweden's Expressen newspaper reported that a loud noise was heard about two hours after the shooting in the Malmo's southern district of Helenholm, located about 1 kilometer from the scene of the shooting.
Police have been deployed to the scene of the alleged explosion but have found nothing so far, the paper reports, adding that it is unclear if there is any connection between the two incidents.
Malmo, the third-largest city of Sweden, has suffered a wave of violence this summer. More than 70 cars were set on fire in the city since July 1.
In the meantime, it was reported that the number of so called "no-go zones" in Swedish cities, where the police have significant problems in tackling crime, rose from 50 in February to 55 in September. At the same time, Swedish media reported that police are facing a major crisis of self-confidence, with as many as three officers on average asking to resign on a daily basis.
The city, which is infamous for high crime rates, multi-ethnic and gang-related violence also saw numerous shootings, explosions and arsons in 2015.
Police linked the July 2015 attacks with the court sentencing of three young men on July 10 for their roles in the Christmas Eve bombing in Rosengard – the city district which has been dubbed by media as Sweden's "most notorious refugee ghetto."
You can share this story on social media: