One in three European teens finds it 'easy' to score pot – survey
Published time: 21 Sep, 2016 18:42
Edited time: 21 Sep, 2016 18:46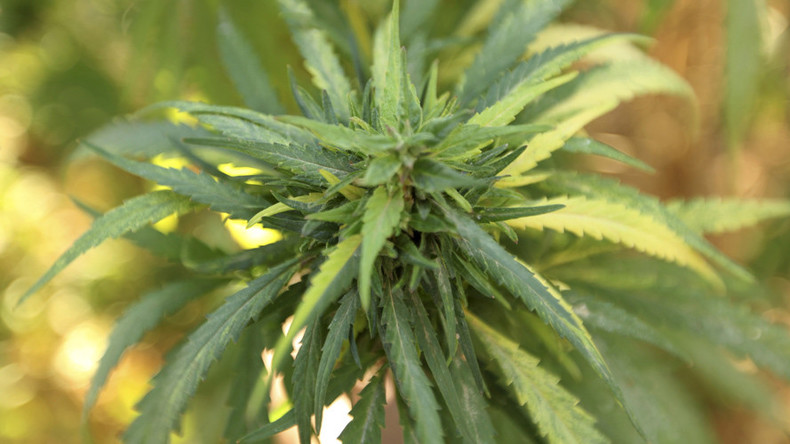 Binge drinking remains a problem among European teens, though smoking is on the decline, according to a new study focusing on young people's use of alcohol, cigarettes and drugs.
The European Monitoring Centre for Drugs and Drug Addiction published its sixth survey of student use of "alcohol and other drugs" on Tuesday. The report found that "the perceived availability of cannabis" increased from one-fifth to one-third of teenagers between 2003 and 2015.
Meanwhile, rates of early onset daily tobacco smoking dropped from 10 percent in 2003 to 4 percent last year.
The organization says "positive developments" in cutting cigarette use among teens are due to anti-smoking measures introduced by European governments over the last two decades.
However, teenage illicit drug consumption and binge drinking remain a problem. Austrian teenagers reported the highest number of binge-drinkers, along with Cyprus and Denmark.
Vienna's Drug Policy Coordinator Michael Dressel believes education is the key to tackling the problem. "There is room for improvement. But Austria - like the Scandinavian countries - does not have a prohibition policy," Dressel is quoted by the Local.
"The aim is to raise the health literacy of young people. This is sustainable. When young people grow up in countries with strict prohibitions on alcohol, they are more likely to drink themselves unconscious."
The researchers surveyed over 96,000 school children from 35 European countries excluding Russia.
Eighteen percent of the students surveyed reported having used an illicit drug at least once in their life, a level largely unchanged since 2003, according to the study. Illegal drug use among teens is highest in the Czech Republic at 37 percent – over twice the average of all the countries surveyed.
Meanwhile Estonia and Poland recorded the highest rates of usage of new psychoactive drugs in 2015.
Teenagers from most European countries say it's relatively easy to source cannabis while drugs such as cocaine, ecstasy and amphetamines are more difficult to find.
There is also a trend of a narrowing in gender differences towards consuming alcohol and illicit drugs, with girls and boys showing similar results in the latest survey. In previous surveys, boys used to drink and smoke more. In Ireland, drinking rates were higher among girls than boys.