Militants launch 'large-scale offensive' in Aleppo, Russian MoD's live webcast halted – army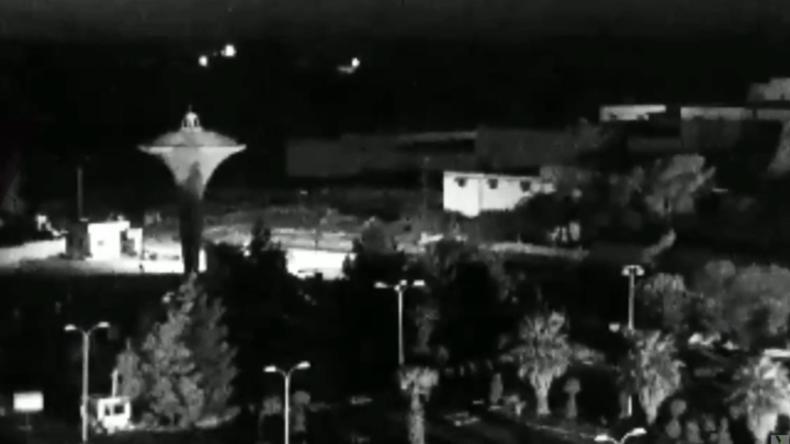 Jabhat al-Nusra terrorists launched a massive advance on the Syrian army and residential areas in southwest Aleppo, the Russian Defense Ministry said, adding that its ceasefire monitoring camera was forced to halt its live feed due to damage from the attack.
"Today, at around 20:00 [local time], militants using mortars and missile systems fired at the building of the Assad Academy which housed an online webcam monitoring the ceasefire in southwest Aleppo," a statement by the Russian Defense Ministry reads.
As a result, the equipment was damaged, it added. No Russian servicemen in charge of the camera's operations were hurt, according to the Russian Reconciliation Center in Syria.
Militants from the Jabhat al-Nusra Front launched a large scale offensive in southwest Aleppo, advancing against the Syrian government forces, the Russian military said in a statement on Monday. The offensive began after a massive shelling by tanks, missile systems and mortars, it added.
Residential areas have been also hit by the militants' fire, the Russian Reconciliation Center stated.
However, the jihadists were unable to hold on their early successes, as later in the day they were pushed back by the Syrian troops supported by Russia from the air. Some 100 militants of the group's forward unit were killed in a joint effort. Four tanks, three infantry fighting vehicles and nine pickup trucks equipped with heavy machine guns were destroyed as result of a counter-offensive.
In the meantime, the terrorists made gains in the northern part of the city, advancing toward the Kurdish-populated neighborhood of Sheikh Maqsood from the north of Aleppo. The militants have managed to capture a strip of the strategically important Castello highway, forcing pro-government militias and Syrian forces to retreat, the Russian Reconciliation Centre reported.
Earlier on Monday, the Syrian army declared the existing seven-day ceasefire over, due to repeated violations by the militants. In a statement released by the state SANA news agency, the Syrian military said that "terrorist groups did not adhere to any of the points of the agreement on a ceasefire."
In turn, US Secretary of State John Kerry said that the truce was agreed between Moscow and Washington and its developments should therefore be discussed between the respective countries.
The Russia-US brokered ceasefire came into force on September 12 and is part of a wider deal between Moscow and Washington on bringing a political solution to war-torn Syria. One of the key elements of the plan is delivering humanitarian aid to the people across the country.
You can share this story on social media: