The Netherlands hopes to return 450 refugees to Germany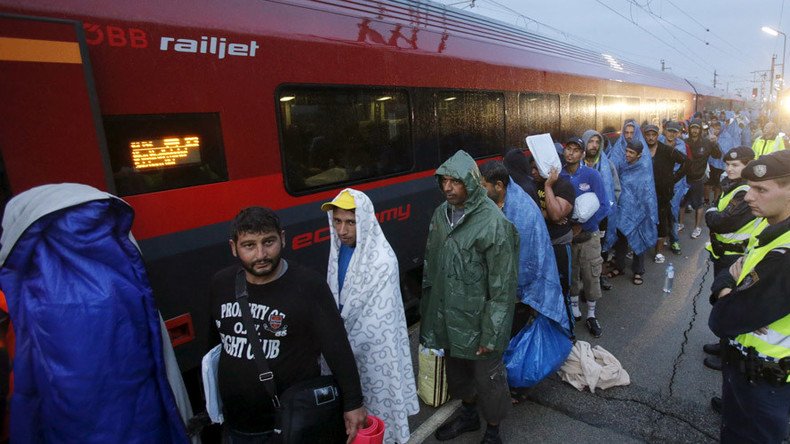 The Netherlands brokered an agreement with Berlin to return at least half of the 900 refugees who passed through Germany without 'formally' requesting asylum there and ended up in the Netherlands. The Dutch insist that initial registration and fingerprinting still counts.
Germany previously refused to take back 900 people, but agreed to take half of them for the sake of "equal distribution," according to a spokesman from the Netherlands' Ministry of Security and Justice, quoted by the Volkskrant newspaper. The agreement has been confirmed by the Ministry on Thursday.
The Netherlands appealed to the Dublin Regulation, which states that asylum seekers are the responsibility of the EU country in which they were registered first. According to German officials, the 900 refugees just passed through the country and had no formal registration as asylum seekers.
The Netherlands, however, insisted that since the initial registration and fingerprinting has been performed in Germany, it already counted as 'asylum seeking'. The sides compromised on a decision to simply split the 900 refugees in half.
The Volkskrant newspaper came into possession of a document that refugees filled in during their preliminary registration in Germany. Attorney Michael Yap, assisting some of the 900 asylum seekers, commented on the German Ministry for Migration and Refugees (BAMF) document.
"It seems to be a simple registration form, like we have in the Netherlands. It's certainly not a form for asylum request," the newspaper quoted Yap as saying. The attorney expressed fears that Germany eventually would not accept the 450 refugees, since they didn't have required documents to formally count as asylum seekers.
The Dublin Regulation is an EU law, aimed at preventing asylum seekers from submitting applications in multiple EU countries. Another goal of the law is to prevent EU countries from endlessly sending refugees from member state to member state. The law was partially suspended during the 2015 refugee crisis. Germany strongly backed the suspension, stating it would be "unfair" to send all the refugees "back to Greece."
You can share this story on social media: