'Trigger words': Kiwi MP says parliament screens his emails, urges inquiry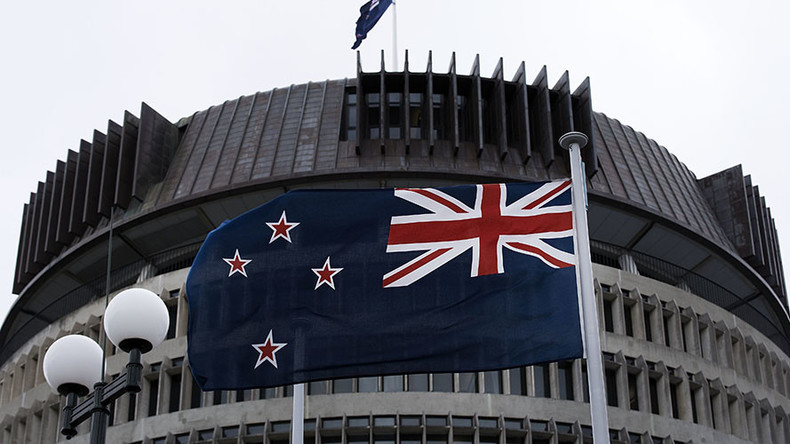 An MP in New Zealand is calling for an urgent investigation into why an email he was trying to send to a journalist was blocked. Labour's Chris Hipkins was told he could not send the message because it contained "trigger words."
Calling the episode "a clear breach of parliamentary privilege," Hipkins, said it was "outrageous" that his emails were being screened.
Parliamentary service are monitoring & in some cases blocking emails to/from MPs based on govt security classifications. Outrageous! #nzqt

— Chris Hipkins (@chrishipkins) September 13, 2016
"They have no right to be screening the emails being sent by Members of Parliament. It shouldn't matter where I got the information from, they've got no right to monitor my emails in the first place," Hipkins said, as cited by the New Zealand-based website Stuff.
Following an email exchange with the Parliamentary Service, which gives MPs administrative support, he was told that he was unable to send the email because he had "sent it to a domain that does not use SEEMail."
"SEEMail is an all of government secure messaging system that we subscribe to. SEEMail classified messages can only be sent to-from approved government departments and agencies," the Parliamentary Service wrote, according to Stuff.
Parliament's IT security is like someone opening & reading all our mail to decide what we can and can't send or receive. It's not OK!

— Chris Hipkins (@chrishipkins) September 13, 2016
Hipkins was trying to send an email to a journalist who worked for Fairfax, however, it was blocked by SEEMail, which is the agency used by the Parliamentary Service for emails sent by MPs and staff.
He has asked the speaker of the house, David Carter, to investigate the allegations that his email communications are being monitored. The Parliamentary Service has so far not commented on the issue, but did say that it was working with the speaker regarding the matter.