American pastor banned from South Africa for anti-gay comments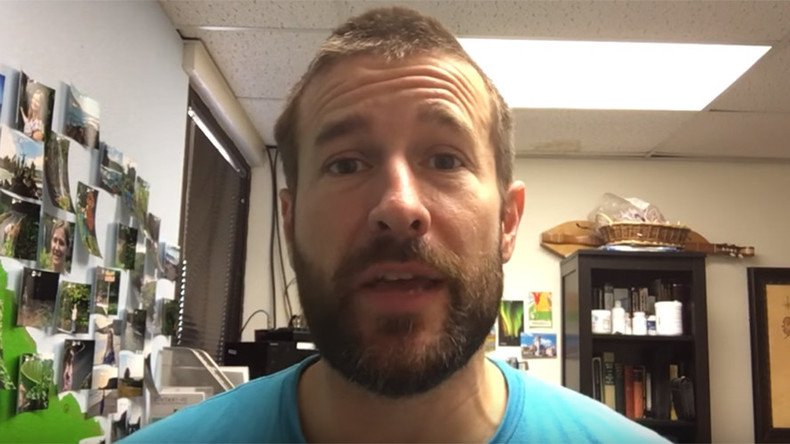 Controversial American pastor Steven Anderson, who made critical comments about homosexuals – in particular hailing the shooting at an Orlando gay club – has been barred from visiting South Africa.
South Africa prohibited Anderson and other members of the Faithful Word Baptist Church of Tempe, Arizona, from visiting the country since they reportedly spread hate speech and "social violence," Malusi Gigaba, South African Home Affairs Minister said, according to AP.
South African anti-discrimination legislation designed to "prevent and prohibit hate speech" doesn't allow Anderson to enter the country, Malusi Gigaba told a media briefing.
South Africa, which previously prosecuted homosexuals, does not "need more hatred advocated to our people," Gigaba also said.
More than 60,000 signatures were collected by gays and lesbians from South Africa who called on authorities to prevent Stevenson from preaching at an event in Johannesburg on Sunday, September 25.
The pastor condemned the decision, however, noting that he would still visit Botswana with the same "soul-winning marathon," which is how his website described the canceled event.
"I feel sorry for people who live in South Africa, but thank God we still have a wide open door in Botswana," he wrote on his Facebook page. "Stand by for reports of MULTITUDES saved in Botswana, where religious freedom still exists."
Activists are now campaigning against the Botswana visit as well.
Anderson became notorious after the June shootout in Orlando where 50 people were killed at a gay nightclub to which he responded by saying "there's 50 less pedophiles in this world".
READ MORE: Africa's 1st gay rugby club: The Jozi Cats
South Africa is the first country in Africa that legalized gay marriage, in 2006, but according to a September survey carried out by the Human Sciences Research Council (HSRC), more than 70 percent of people still feel that same-sex relations are "morally wrong."
In Botswana same-sex relations are prohibited and subject to legal action. However, this year a Botswanian court ruled that LGBT groups should be granted rights and allowed to officially register.
You can share this story on social media: