Controversy after Norwegian court fines hairdresser for denying service to Muslim woman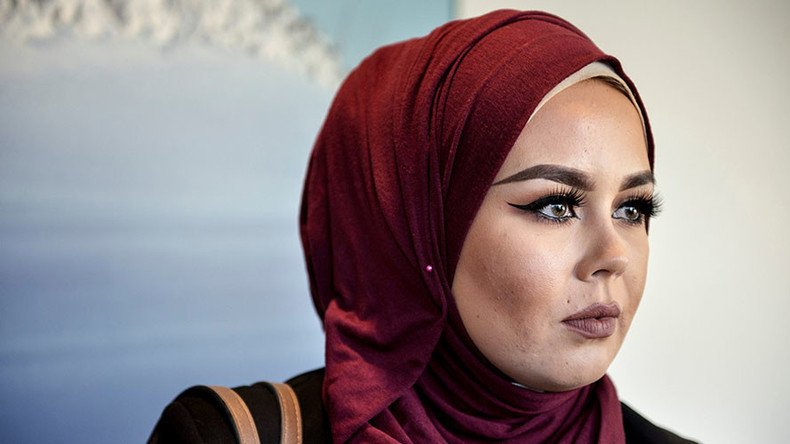 A discrimination case in a Norwegian court has sparked renewed debate over Islam's place in Western society, after a Muslim convert wins her case against a hairdresser who refused to serve her for wearing a hijab.
The reaction to a court ruling in Rogaland county, southwest Norway, to award compensation to a Muslim woman who was refused service at a hairdresser's has brought tensions surrounding the country's Muslim minority back into the spotlight.
On Monday, Jæren District Court in Rogaland county, southwest Norway, found that hairdresser Merete Hodne "deliberately discriminated" against a Muslim woman, Malika Bayan, when the latter walked into her salon wearing a hijab. The court ordered that Hodne pay Bayan 10,000 kroner ($1,200) in compensation as well as court costs of 5,000 kroner ($750).

In October 2015, 24-year-old Bayan and a friend walked into Hodne's salon in the town of Bryne, where she asked how much it would cost to dye her hair. Hodne, 47, refused and advised Bayan, an ethnic Norwegian Muslim convert, to look elsewhere as she "didn't accept" customers like her. When the case originally went to court, Hodne refused to pay the 8,000 kroner fine, claiming that seeing women in hijabs gave her anxiety.
'What can I say? I get freaked out by the hijab," the Fædrelandsvennen newspaper quoted her as saying during her testimony. "I know that not all Muslims are violent, but before one gets to know them, one can never know."
Norwegian media reported that Hodne had been a supporter of both Pegida and SIAN (Stop Islamization of Norway), both organizations opposed to Muslim immigration to Europe. Speaking to reporters from the popular channel TV2, she said that the hijab represented a totalitarian Islamist ideology and compared it to the swastika and Nazism.
She also said that the hijab as a means of covering a woman's hair may have been problematic as she has to serve male and female clients.
She admitted, however, that she could have dealt with the situation more politely, for example by asking Bayan to remove her headdress. Bayan said that she wanted no special treatment just because she is a Muslim and would have had no problem with men using the salon while she was there.
The case has drawn attention and some sharp criticism from around Norway. Among the critics have been Carl I. Hagen, leader of the anti-immigration Progress party, as well as fellow MP Peter Myhre, who echoed Hodne's comparison of Islam with the Nazis.
"If a man wearing a Nazi uniform enters a hair salon, the stylist must politely say 'Welcome, sit right here Herr Obersturmbannführer [an SS rank], how would you like it today?" the Local reported Myhre as writing on Facebook.
Arne Tumyr, leader of Hodne's old campaign group the SIAN, was present in court. In a perhaps surprising twist, Bayan's own biological grandmother was also in the courtroom to support Hodne, whom she described as a friend.
Following the court verdict on Monday, a 65-year-old man identified as Jan Skoland confronted Bayan in front of news cameras, describing what had transpired as a "miscarriage of justice" and that Hodne was specifically targeted for a provocation because of her outspoken views.
"I think this is staged by [Prime Minister] Erna Solberg and the government," he said to the channel TV2.
Skoland added that he believed this was part of a growing trend of Islamization in Europe, with Muslim immigration effectively amounting to an "invasion" that will eventually lead to an "Islamic dictatorship."
On the other side, Synne Kvamme Harestad of the group SOS Racism was also present in court offering her support to Bayan, while Edel Tiege of the Norwegian Association of Hairdressers (NFVD) released a statement condemning Hodne's behavior and saying it is not representative of Norwegian hairdressers.
Bayan herself has expressed relief at the verdict, saying that while she does not hold a personal grudge against Hodne, she believes it will send a positive signal about how discrimination will not be tolerated.
You can share this story on social media: