180,000 Muslims celebrate 'Feast of Sacrifice' in Moscow (PHOTOS, VIDEO)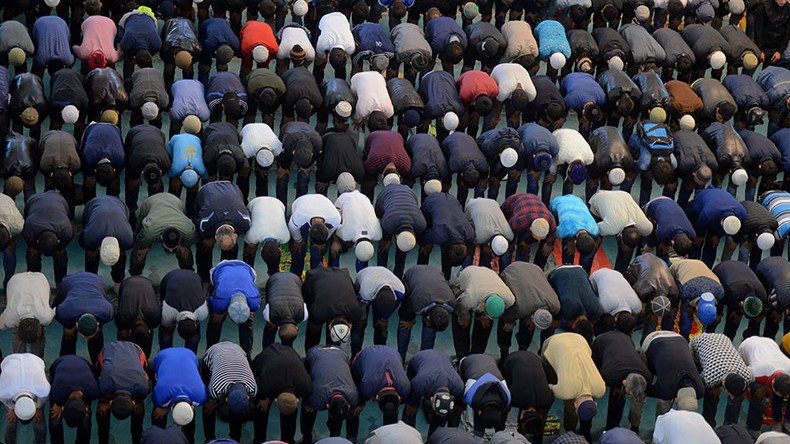 Tens of thousands of Muslims have gathered at various locations in and outside Moscow to pray and celebrate the Feast of Sacrifice, dedicated to the Prophet Abraham. Some 4,000 Russian police were assigned to guard the festivities.
A total of 180,000 Muslims took part in Eid al-Adha celebrations, or Kurban Bayram as it is known in Russia, according to the Russian Council of Muftis. Some 95,000 gathered at Moscow's Cathedral Mosque. The celebration began at 6:30am local time (03:30 GMT) and lasted around four hours. The service at Moscow Cathedral Mosque, one of the biggest in Europe, was traditionally carried out by Russian Grand Mufti Rawil Gaynetdin. He addressed the congregation with a call on the faithful to show mercy to one another and comfort those who need help. He also urged those who commit terrorist acts "under the guise of Islam" to repent.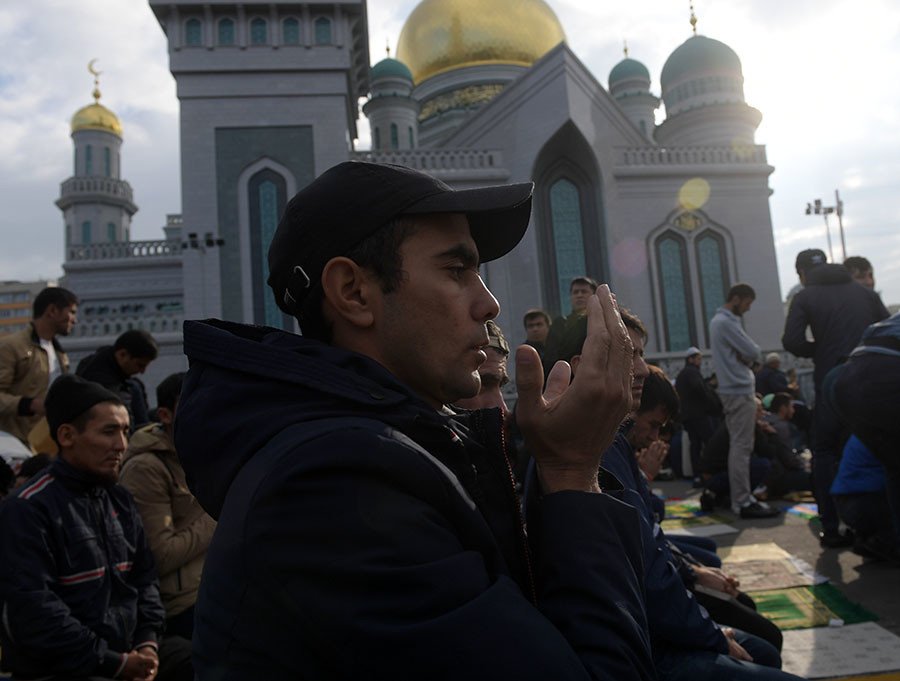 "Under the guise of our religion, terrorists sow enmity and hatred, shedding innocent blood. We angrily condemn all crimes against people, their rights and liberties, and call on [Islamists] to repent immediately," Grand Mufti said.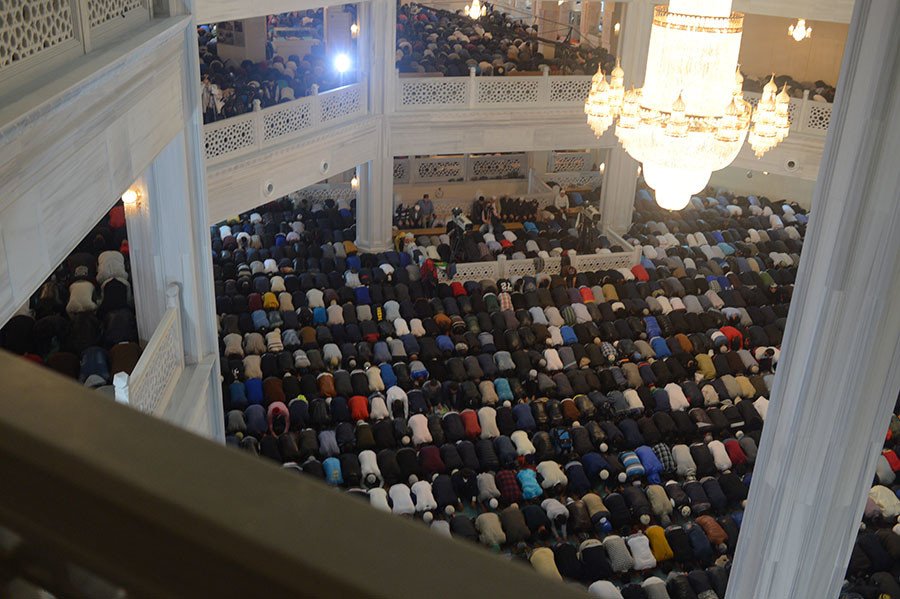 Some 10,000 people gathered for the prayer at the Cathedral Mosque, Interfax reported citing law enforcement officials. Thousands more attended the prayers, or 'Salat,' at 37 other mosques and praying locations across the Russian capital, set up specifically for the event. Roads were closed or partly closed for traffic around the Cathedral Mosque, as well as on several other central Moscow streets. Over 4,000 policemen have been charged with providing security at the sites – so far, there have been no reports of disturbances.
Russian President Vladimir Putin sent his best wishes for the holiday, praising Russian Muslims for keeping their religious traditions alive.
"For centuries this holiday has played a huge role in the life of the Muslim Ummah, it brings people closer together, [teaches] them to be caring and respectful to the ancient history, the customs and precepts of ancestors. I'm delighted to note that Russian Muslims revere these traditions.
"[…] The Muslim community is actively involved in the country's life, it contributes significantly to the upbringing of our youth, to inter-religious and inter-ethnic dialogue. And of course, its activity is very important for the maintenance of peace and civil accord in our society," Putin said, as cited on Kremlin's official website.
Islam's grandest feast, Eid al-Adha involves a mandatory animal sacrifice. Fourteen locations were arranged in Moscow's suburbs for the ritual killings, so as not to disturb the non-Muslim public with the proceedings.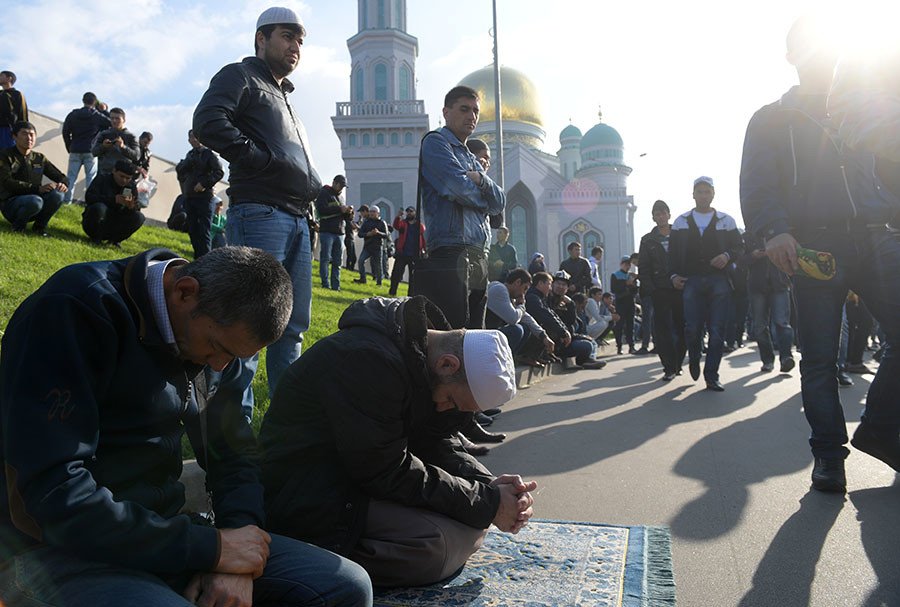 Eid al-Adha is celebrated in memory of the events described in the Koran. According to the Muslim Holy Scripture, Abraham once had a dream in which Allah demanded him to sacrifice his son Ishmael, testing Abraham's faith. The prophet passed the test, and Allah spared his son, sending him a sacrificial lamb instead. Muslims do not treat the sacrifice as Allah's thirst for blood or meat, but as their own display of faith and meekness. After the sacrifice, Muslims usually give most of the sacrificial meat away to those in need.
READ MORE: Saudi Arabia issues e-bracelets for hajj pilgrims after deadly 2015 stampede

Eid al-Adha marks the end of Hajj, an annual Islamic pilgrimage to the holy city of Mecca. According to Grand Mufti Gaynetdin, some 16,200 Russian Muslims attended hajj this year.
You can share this story on social media: