Canadian judge 'sorry' for asking alleged rape victim why 'she didn't keep her knees together'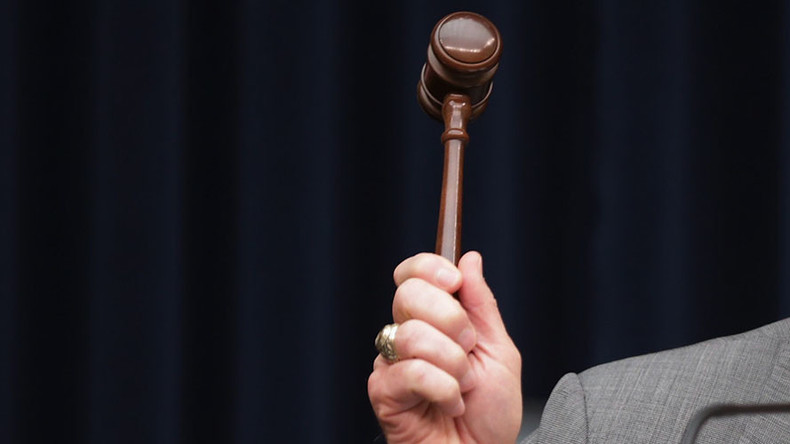 A top Canadian judge has been forced to apologize for aggressively questioning an alleged rape victim before issuing a now-discredited acquittal of her supposed assailant. Due to the case, Justice Robin Camp is facing a hearing to save his career.
Since Tuesday, a five-person panel has been conducting a Canadian Judicial Council inquiry in Calgary, over Camp's conduct during a 2014 rape trial. At the time, the South Africa-born Camp was a provincial judge in Alberta, prior to being appointed to the Federal Court, making him one of the most senior legal authorities in the country.
Due to its incendiary sexual politics, and the status of the 64-year-old man at the heart of the maelstrom the case has gripped Canada.
The 2014 case centered around a homeless woman, who said that she had been raped three years earlier in a bathroom at a house party at the age of 19.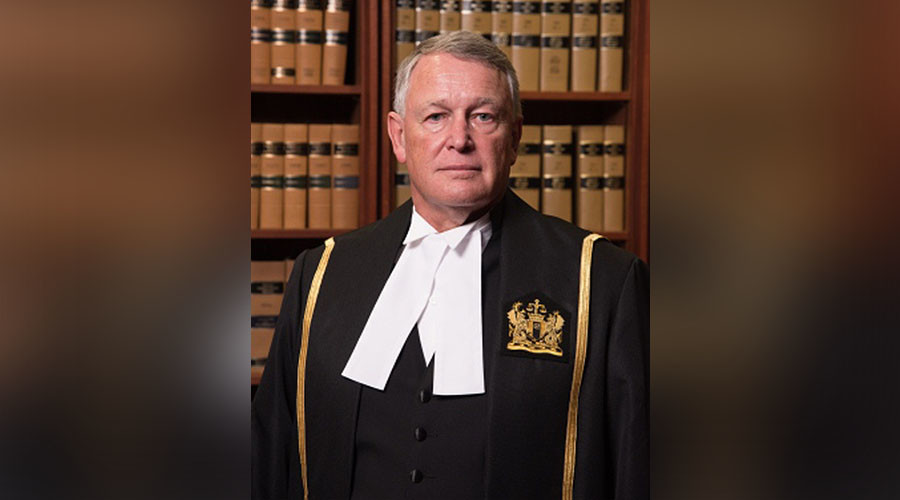 During the testimony, Camp, who usually dealt with bankruptcy and oil-related cases, repeatedly referred to the complainant, who has not been named to protect her identity, as "the accused."
Camp also seemed bemused at the fact that the alleged victim did not appear to resist during the ordeal, asking her, "Why couldn't you just keep your knees together?" to prevent the man, Alexander Wagar, from penetrating her.
According to court records, other comments Camp threw out there included "sex and pain sometimes go together ... that's not necessarily a bad thing," and "[the complainant] knew she was drunk ... is not an onus on her to be more careful?"
Camp ruled in favor of the defendant, saying the complainant did not show "why she allowed the sex to happen if she didn't want it," and had moral values that "leave a lot to be desired."
Last year, an appeal court overturned the verdict claiming that Camp, who only came to Canada in 1998, had relied on "stereotypical myths" and was not well-versed in local sexual assault law. A scathing opinion piece by four leading legal experts then brought attention to the case, particularly since Camp had been elevated in the interim, and landed the justice in his current predicament.
This week the victim told the panel that she was deeply traumatized by the trial.
Read more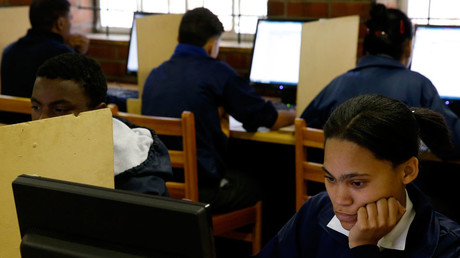 "[Camp] made me hate myself and he made me feel like I should have done something ... that I was some kind of slut," said the woman.
Camp was contrite during his hearing on Friday.
"I was not the good judge. I thought I was. I struck the wrong tone in counsel submissions. I was rude and facetious," he said to the panel, admitting that he "intimidated" the complainant.
"The way that I asked the questions, the words that I used, could have only come from deep-rooted prejudice … they carry with them the implication the complaint should have done something, that it was her fault."
The justice, who has since recused himself from sexual assault cases, has still stood by the substance of his decision.
He also says that he has undergone sensitivity training, and noted that he had not been offered any extra courses on sexual assault law while serving as a provincial justice. The psychologist who handled five sessions with Camp to try and educate him, said he was "open-minded" and "very motivated" to learn from his mistakes.
His daughter Lauren, who says she herself has been a rape victim, said her father's comments were "despicable" but that he was "old-fashioned," not "an inherent or dedicated sexist."
But most newspaper editorials and victims groups have not eased up on Camp.
"I do believe that despite the fact that Justice Camp has expressed some remorse, I don't believe that ignorance is acceptable," Jessica Daigle, also a sexual assault victim, who has been protesting outside the chambers where the hearing has been taking place, told the media.
It's baffling to me why a judge should be held to a lower level of accountability than person who makes his coffee/files papers #RobinCamp

— sine nomine♿️ (@mssinenomine) September 9, 2016
The hearing on Justice Camp resumes on Monday.
Meanwhile, Alexander Wagar has been re-arrested, and will face a repeat rape trial in November.