South African victim-blaming textbook blasted for rape question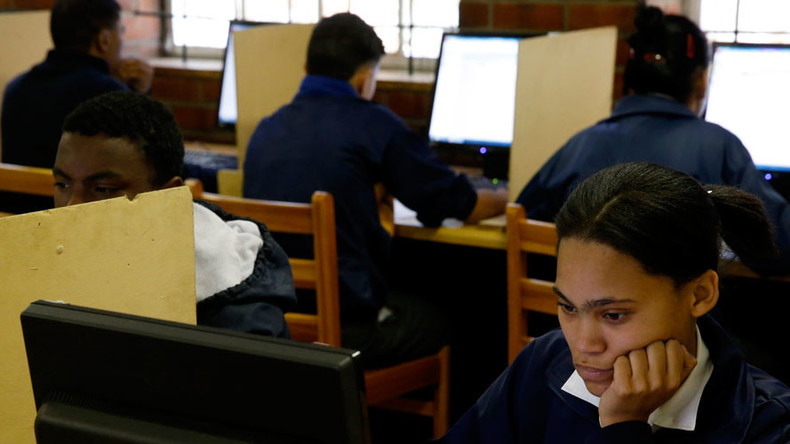 A South African school textbook that has been in circulation for the past five years has come under fire for including a question about a rape victim suggesting she was to blame for the assault. The harshly criticized publisher has promised a re-issue.
South Africa officially has the highest rate of rape in the world, according to police statistics, which show that 147 sexual assaults are committed per day on average. In an age when victim-blaming is overwhelmingly frowned upon, publisher Pearson has been slammed by NGO ActionAidInternational and South Africa's Department of Basic Education for including a question in its textbook which implies that a student's questionable behavior may have led to her being raped.
Read more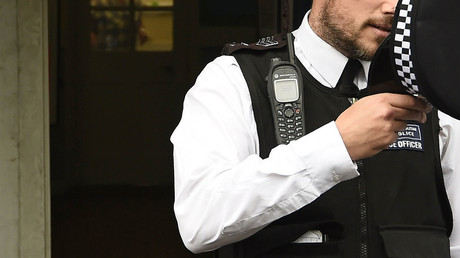 According to Timeslive.co.za, the book entitled Focus Life Orientation, which is aimed at 15- and 16-year-olds, presents students with a scenario in which a girl named Angie leaves for a party without her parents' permission, gets drunk, and ends up being pushed into a bedroom and raped by a boy.
The book then asks students three questions, one of which implies that the rape victim was partially at fault: "List two ways in which Angie's behaviour led to sexual intercourse."
So, in order to answer correctly, there is no other choice but to blame the victim, critics say.
It is "appalling that in a Pearson school textbook schoolchildren have to blame rape survivors to pass the test," said ActionAidInternational director Ben Phillips, who took to Twitter to voice protest, according to the Guardian.
"This raises serious questions about their quality control. Governments need to scrutinise private providers much more closely," Phillips said, while slamming the book's publisher, Pearson. "Pearson must apologise unreservedly for their actions, which have further stigmatised rape survivors and made combating rape even harder," he added.
To some, like research associate Lisa Vetten at Witwatersrand University in South Africa, the fundamental problem lies in the attitude that uses the words "rape" and "sexual intercourse" interchangeably. According to Vetten, this is "to fundamentally misunderstand the nature and effects of rape."
READ MORE: Anonymous hacker faces 16 years in prison, while Steubenville rapists walk free
The matter was first brought to public attention in late July, when a South African student named Yonela Palesa Moopelwa posted a photograph of the page of the textbook containing the questionable question on Facebook.
Following the post, a petition was launched entitled "Undo the damage of rape culture promoting textbook," which had garnered 1,813 signatures of its goal of 2,000 at the time of this story's publication. The campaign says "The textbook has been used for the last five years, meaning there is an entire generation that has been taught to blame rape victims."
READ MORE: Rape bill awaits CA gov's signature as Stanford sex assailant Brock Turner gets out of jail early
The Guardian reached out to Pearson, which said it has been "made aware of the wording in the publication. We do not believe this sentence is an accurate reflection of how the topic of responsible development is taught and we have immediately amended the language."
They now say that the corrections have been submitted to the department of basic education, which will make the edits and re-issue the textbook.