'Child sex capital of Britain': Police accused of failing to act on 150 pages of abuse claims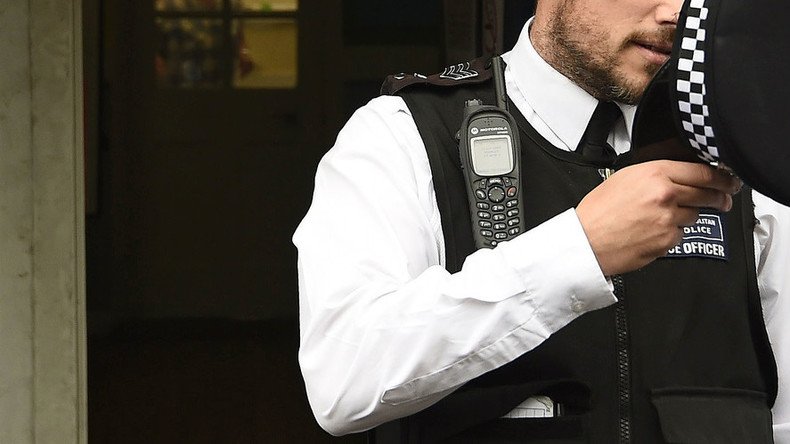 Police in the town of Telford, Shropshire have been strongly criticised for their lack of progress in dealing with widespread child sex abuse claims in what has been described by media as the "child sex capital of Britain."
Officers have been accused of taking too long dealing with 150 pages-worth of abuse allegations, with some claims not taken seriously by authorities or erroneously dealt with, according to the Mirror.
One victim who spoke to the newspaper said they were passed around among a group of pedophiles and forced to sleep with numerous men.
"The police have betrayed the children of this town for a second time," the unnamed victim said, adding they they wouldn't be surprised "if the offending was on the same scale as Rotherham," referencing the widespread child sexual abuse that took place in the South Yorkshire town between 1997 and 2013 involving around 1,400 children, some as young as 11.
READ MORE: 1,400 kids sexually abused in UK town, council turned blind eye over 'racism' fears
The victim spoke out after it emerged local church volunteers, known as "street pastors," had been passing on numerous reports of incidents witnessed in the town since 2013, following on from Operation Chalice, a police investigation in Telford which saw seven men jailed on charges of rape, trafficking and prostitution, sometimes involving girls as young as 13.
Since then, numerous incidents have been reported to police, including teenagers being sold drugs at underage discos as well as "gangs of older men" grooming drunk children.
It's alleged these men would often park up at underage disco venues, take aways and other children or teen-centric venues, and then approach the minors, with some attempting to gain entry to underage discos.
The coordinator of the street pastors, Reverand Keith Osmund-Smith, says his team handed over information to police about the offenders but he is doubtful of whether they acted on it.
"In the early days, the reports went to a number of senior officers. Because it was going to so many people, no one was really taking responsibility for it," Osmund-Smith told the Mirror.
"I was never quite sure the things we were reporting were resulting in any serious action. Our reports mainly related to drugs. It's part of child sexual exploitation to get children hooked on drugs."
Osmund-Smith says a number of street pastors have had to "walk girls away from cars containing adult males."
For their part, West Mercia Police say the pastors' reports have been acted on and do "point to potential signs of child sexual exploitation," adding that a number of suspects have been identified. Authorities have also stopped the facilitation of underage discos in licensed premises as a child protection measure.
Police acknowledged that as a number of alleged crimes were not reported by the pastors as live incidents, they were not logged the same way a 999 or 101 call would have been.
According to figures from the Home Office, Telford has the highest child sex crime rate in Britain, with 15.1 child sex crimes reported per 10,000 residents in the year to September 2015.
The anonymous victim has called for a full-scale, "Rotherham-style inquiry" into the allegations.
"I never want any other girl to go through what I did," she said. "I dread to think how many victims there have been over the years – it wouldn't surprise me if the offending was on the same scale as Rotherham."
You can share this story on social media: