'No moderate rebels here': RT talks with Aleppo civilians on new ceasefire deal (VIDEO)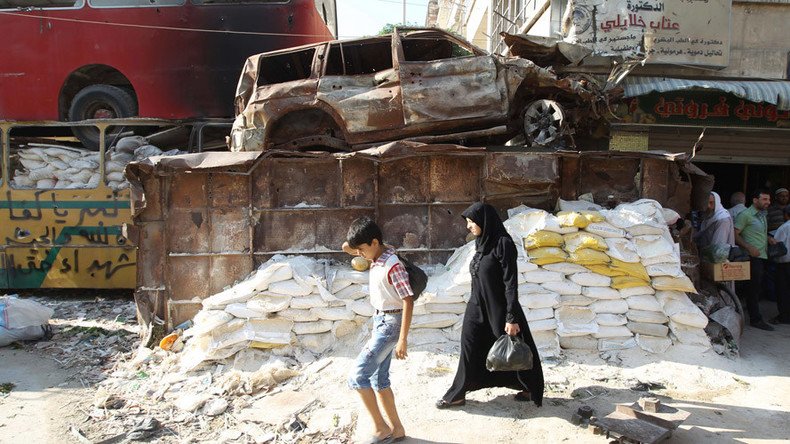 People living in southern Aleppo seem to have little optimism for a new ceasefire deal brokered by Russia and the US overnight, RT's correspondent Lizzie Phelan found out after talking to residents in the neighborhood.
Aleppo has been a divided city for years and has been the focus of hostilities over the past few months. Phelan walked the city's war-ravaged streets on Saturday just hours after the US and Russia announced a new plan to establish a truce in Syria. At a distance of approximately one kilometer from one of the city's frontlines, it seems that civilians are not very hopeful that it will succeed.
"We hope that the ceasefire holds because it would be good for all Aleppo. If not, let the military operations continue," said one man, who introduced himself as Ayman.
"I don't think this plan will work because there are no so-called moderate rebels in Aleppo. All armed groups are acting like terrorists."
Abdul Karim agreed: "Every time it's just the same. The armed groups are just breaking the ceasefire and targeting us."
Another man, Kemal, said foreign militants fighting alongside opposition forces is the biggest source of instability in Syria.
"We, Syrians, can reach an agreement. But we don't want foreigners in our country. We just want to kick them out. Hopefully, the plan will work," he said.
WATCH MORE:
You can share this story on social media: