Overwhelming majority of refugees in Germany are overqualified – OECD report
Published time: 9 Sep, 2016 13:32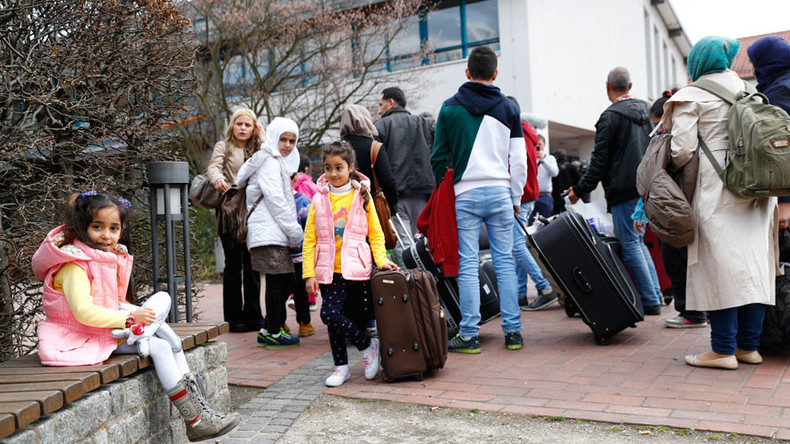 Germany has by far the highest percentage among EU countries of overqualified asylum seekers, a working paper by the OECD has found. A larger portion of refugees was also found to be more overqualified than any other immigrant group there.
Germany, which has accepted more Middle Eastern refugees than any other EU member, faces a situation in which over 71 percent of refugees are overqualified for the jobs they are doing, according to the report. This is over 10 percent more than what was reported for any other EU member after the OECD (Organisation for Economic Co-operation and Development) compared job requirements with level of qualification.
The report also found them to be more overqualified than other non-EU-born workers. The figure for overqualified immigrants in general is 38 percent in Germany, compared to 30 percent for EU as a whole.
Interestingly, the situation is reversed where locals are concerned: fewer locals in Germany are overqualified for their jobs than elsewhere in Europe, with 16 percent at home and 21 percent in the EU.
Germany was found to be one of only four EU members with refugee numbers greatly exceeding those in the rest of the bloc – joined also by the UK, Sweden and France. It also hosts by far the largest population, with 660,000. The next biggest host is the UK, with half as many at 330,000.
However, the figure of overqualified refugees in Germany is not a reflection of their overall education, it turns out. For instance, two-thirds of Spanish refugees possess a higher education. In Germany, only 15 percent at most possess a degree, along with Italy and Croatia.
However, at least half of the Syrians in Germany possess at least an upper secondary education, the same as in Sweden.
In contrast with its high percentage of overqualified refugees, Germany has surprisingly few that can speak the German language. Of all migrants in Europe, fewer than half have an advanced command of the local language. In Germany, that figure is particularly low – only 9 percent of refugees who'd lived there for up to 10 years can speak good German.
The OECD report also notes that its results are more accurate with regard to countries where refugees have had an established presence longer than elsewhere, such as Germany – where, as of 2014, some 41 percent of all refugees have lived for more than 20 years. This has been attributed to the intake from the Yugoslav Wars. The authors note a sharp difference with Norway, where migration is a relatively recent phenomenon. This also means there's a larger percentage of older refugees in Germany than elsewhere.
There were issues with limited data for 2015 – the report is based on data gathered from the previous year, which was before Germany saw a massive increase in its intake.
The report also notes that, even as Germany experiences this qualification gap, it still has among the most effective systems for dealing with refugee naturalization, including integrating them into the job market.
"The refugee crisis is an opportunity to significantly improve the system for integration," OECD job market expert Thomas Liebig told the Local.
Despite that, gaining citizenship in Germany often proves more difficult than in other EU countries. The authors note this as the one area where a "major exception" exists for Germany. More than 61 percent of arrivals to the EU had become citizens within a decade of arrival. In Germany, that figure is only 40 percent.
Where gender differences are concerned, there are also sharp divides across the board – women's employment rate is 45 percent in Germany, which is 17 percent less than men on average.